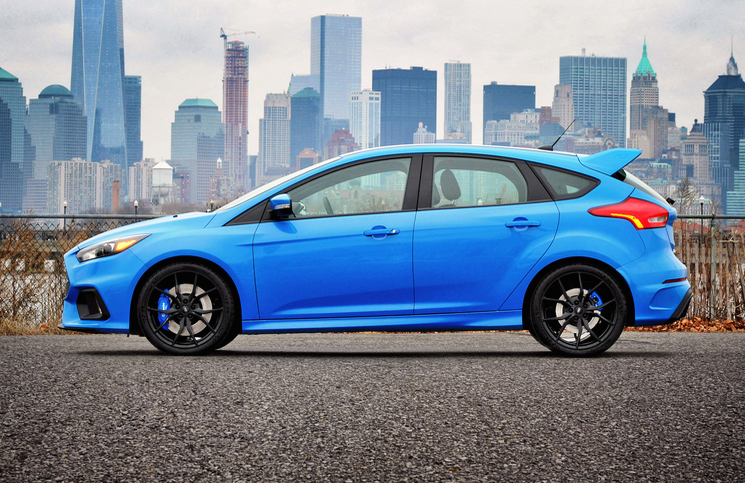 The world of the hot hatchback is a continuous battlefield with current kings of the hill being toppled and new contenders arising. Combatants from Honda, Seat, and Renault have all impressed of late, but the lack of a full blooded blue oval offering has been noted. The 2016 Ford Focus RS has been a long time coming and as the drip feeding of information comes to an end, the cold hard facts are forced into the light. To be blunt, this car is seriously impressive.
Whilst the 2016 Ford Focus might not look as extreme as its predecessor or the new Honda Civic Type R, this is due to it needing to sell globally, it more than makes up for it in terms of performance. Powered by a 2.3 litre turbocharged EcoBoost engine it officially produces 350PS or 345BHP. That grunt is sent to all four wheels via a six speed manual transmission where it can rocket the car from 0-62MPH in a blistering 4.7 seconds. That is a second faster than the already rapid Type R! Top speed is 165MPH. In normal conditions the Focus has 440Nm of torque, but under hard acceleration and on overboost that rises to 470Nm of tarmac torturing torque.
Impressed? If so you might want to sit down for this next bit… A 2016 Ford Focus RS will cost you £28,940. For that level of performance it is fantastic value. The best part? Once you have finished drifting the wheels off of it the car is still a Ford Focus, meaning it has space for the shopping and children.