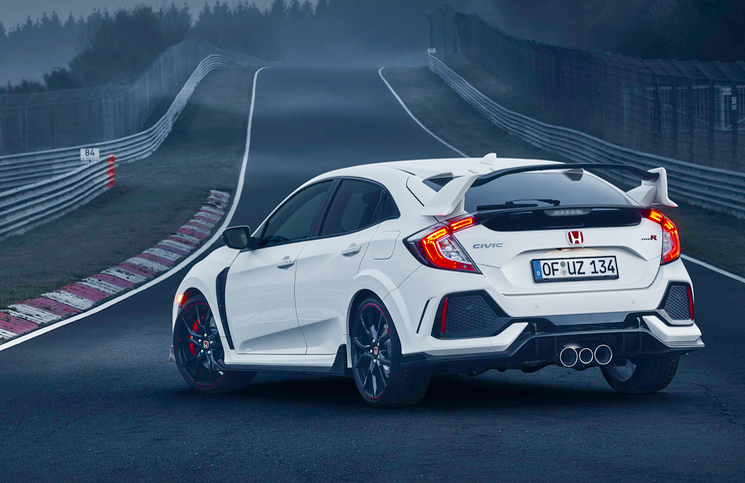 With the press launch of the all-new Honda Civic Type R just weeks away comes the headline news that many have been waiting for. This hot hatchback, powered by a 2.0 litre turbocharged VTEC engine, producing 316 bhp and 400Nm of torque, has set a new record for front wheel drive cars at the Nurburgring.
Just like the FK2 Type R before it, the new FK8 recaptures the crown with a time of 7 minutes 43.8 seconds, an improvement just shy of 7 seconds over its predecessor. This time beats the Volkswagen Golf GTI Clubsport S by a solid 5.4 seconds around the Nurburgring.
The car used was a final development car meaning it exists in phase just before the first production car comes off of the line. For safety reasons a "floating roll cage" was installed that does not boost the chassis strength. To offset the increase in weight of the cage, the rear seats and infotainment system were removed.
Whilst not all of the performance figures have been revealed at this point in time, we do know that the wider track of the car, being 16kg lighter, in addition to 16% more torsional rigidity boosted stability greatly. The Type R's Chief Engineer explained that it is this stability that enables far greater cornering speeds than before.
We will be amongst the first to drive the new Honda Civic Type R so stay tuned for our full road test as well as track testing.
Check out he full Nurburgring lap video by clicking the link on screen or int he description.