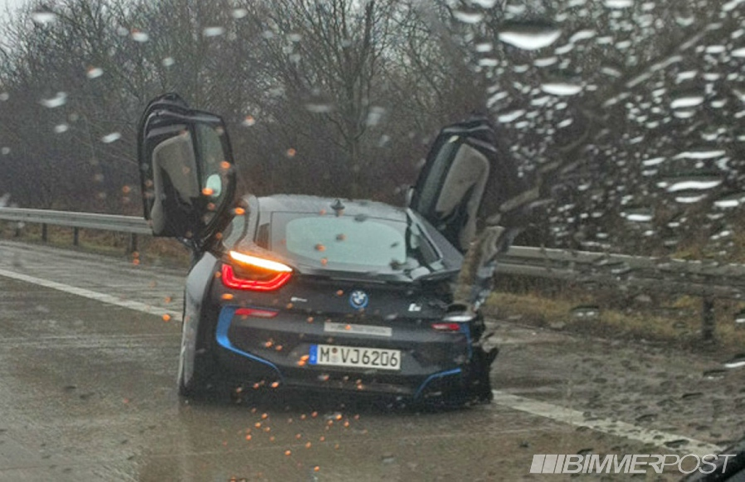 Whilst car manufacturers are testing their up and coming models, a few accidents are expected. As well as all of the usual bumps and scrapes that might happen out in the real world away from a test track, you have to factor in engineers pushing the machines a little bit to find limitations. Add a dose of bad luck and you have a recipe for one written-off test car. Much like this BMW i8 Crash in Germany.
Posted on the forum Bimmerpost, the wrecked preproduction BMW i8 was on the A92 in Germany. According to reports a 30 year old BMW test driver was in the car but was thankfully unharmed. Apparently crashing into the central barrier and then into the opposing one, the hybrid sports car is quite a mess. Police Chief Nicholas Bishop suspects the car may have been going "a little too fast." This BMW i8 crash appears to be only the fault of the driver at this point, however, the image does suggest that weather conditions may have been adverse.
In fully functioning condition a BMW i8 can do 0-62MPH in just 4.4 seconds, yet, its two electric motors and 1.5 litre three cylinder engine is capable of a 310 mile range averaging 113MPG. More on the BMW i8 HERE.