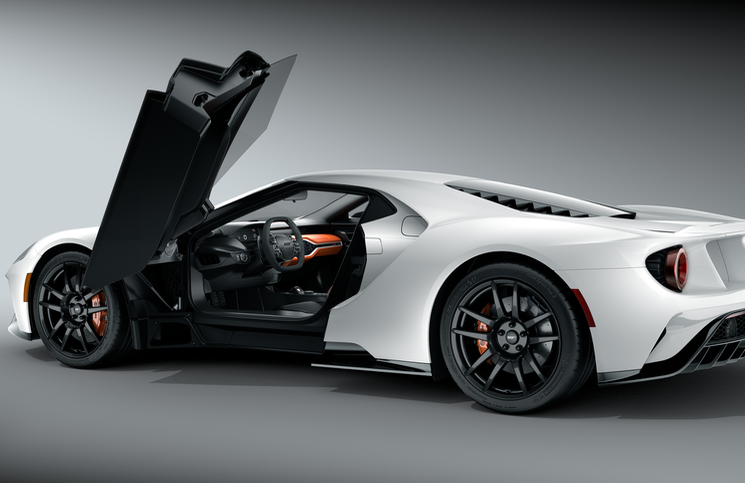 With just 250 being produced a year and less than 4,000 in total, the 2017 Ford GT will be a rare beast indeed. The demand for this new supercar was such that Ford opened a selection process where it would choose owners deemed worthy of being given the opportunity to own one. Criteria went well beyond "did you buy the last GT" and ventured to find those who would actually drive the car. The blue oval also factored in social media status to gauge how likely the new owner would be to share their new car. Invitations to buy went out today, but I didn't get one!
Ok, whilst I put in an application merely to say that I had, it is still a little bit sad that I wasn't offered the car. If I'm honest I don't have the £395,000 required to complete the purchase, nowhere near, but the first 500 people who do have now got their wish.
Powered by a 3.5 litre twin-turbocharged V6 EcoBoost engine, the new GT with its extreme aerodynamics is a real weapon. 592 BHP is this machines total output. It was secretly conceived away from prying eyes and celebrates 50 years since the original GT40 won Le Mans.