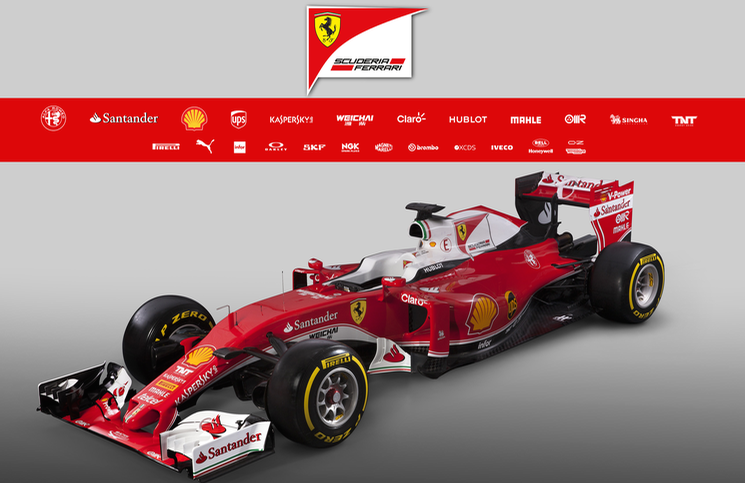 The Ferrari Formula One team benefited last year from two fortune changing components. Firstly, their 1.6 litre turbocharged V6 engine was greatly improved and produced a power output approaching that of the current world champions. The Second change was the addition of Sebastien Vettel after his move from Red Bull Racing. He has always had a desire to drive for the prancing horse and despite not having the strongest car beneath him, Vettel acquired a few victories. The Ferrari SF16-H aims to bring the fight to Mercedes-AMG and challenge for that illusive title.
Sporting a new livery consisting of much more white than last year, the new cars colours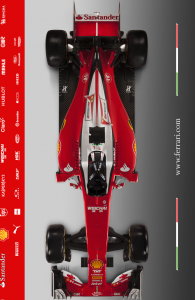 look fitting. A new shorter nose section has been adopted over the winter along with push-rod suspension. The rear of the car is greatly slimmed down featuring a "coke bottle" that looks to be just as size zero as McLaren's last year. Tighter packaging at the back suggest Ferrari has optimised cooling for its updated power unit. By the end of 2015 the red cars were solid performers, but this Ferrari SF16-H is something of a revolution when scrutinised against its predecessor.
We will see more bodywork changes as preseason testing gets underway next week in Spain. Ferrari want to get out of their rut of championship-less seasons. From first impression the Ferrari SF16-H looks strong.