Welcome to the biggest motor show event on the calendar! It is of course Geneva where just about every manufacturer makes their statement of intent for the rest of the year. All of the big names are here from Fiat to Ferrari, each with something they think will be a real show stopper! This year we are LIVE from the 2017 Geneva Motor Show bringing you the latest as it happens. Be sure to follow us on Twitter (@inside_lane) to be the first to see the latest unveilings.
So what is there to look forward in this instalment of the Geneva Motor Show? Well, Lamborghini will be bringing along a new Huracan of which is now the fastest car to lap the Nurburgring. McLaren will be revealing the dramatic successor to the 650S supercar, of which will be packed with tech. We will AT LAST see the finished production Civic Type R that replaces the much loved FK2. All that and more!
You can get all of the latest news from the 2017 Geneva motor show below. This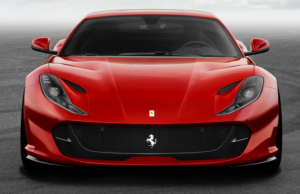 page will be updated as the big stories come to light. Also keep an eye on our YouTube channel for the latest videos.