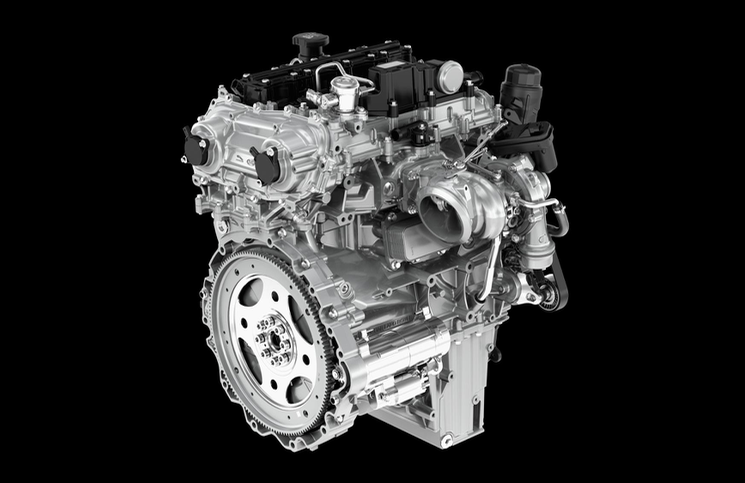 Jaguar Land Rover have announced their expanded Ingenium engine range as they aim to increase the power outputs whilst reducing emissions. The company claim these are the most advanced engines that they have ever produced and have also invested into a £30 million advanced research project for a new Transcend transmission setup.
The new Ingenium engines will be capable of delivering up to 25 per cent more power whilst reducing fuel consumption by up to 15 per cent. The new automatic Transcend transmission is described by Jaguar Land Rover as 'revolutionary' as it both improves efficiency and also betters the performance of the all-wheel drive system. The system uses an ultra-wide ratio spread that integrates the low-range gear box, dual-clutch and hybrid technologies to deliver a new standard of off-road performance. The eight-speed automatic transmission has a ratio of more than double that of a conventional eight-speed transmission.
The Transcend programme aims to rebuild the UK's transmission production through investment in developing lighter components as well as more energy efficient production processes and also promote British hybrid vehicle technology.
Group Engineering Director, Nick Rogers, said, "Environmental innovation is at the heart of our strategy to dramatically reduce emissions up to 2020 and beyond. With the Ingenium family of powertrains and advanced research projects such as Transcend, future Jaguar Land Rover vehicles will emit significantly less CO2."
Following the launch of the 2.0-litre four-cylinder diesel engines in 2015, these new petrol engines will become the latest in the Ingenium range and will be available from 2017.