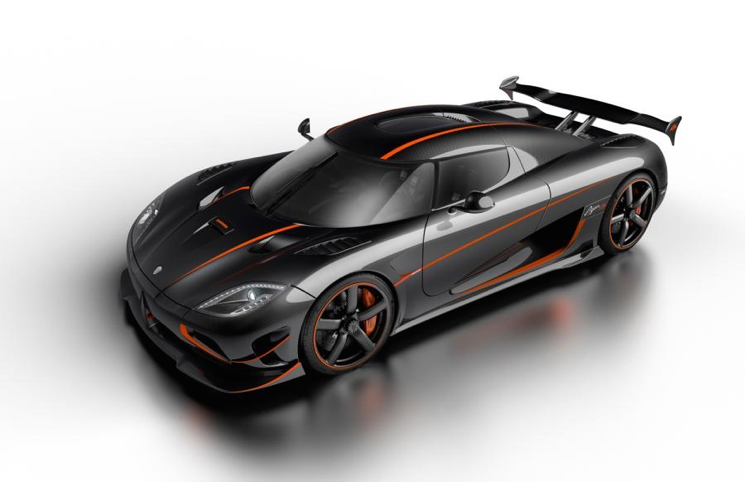 The Koenigsegg Agera can hardly be described as a tame machine. The Swedish hyper car is exceptionally capable and packed full of innovative technology. For those who dared to ask for more there was the Agera R, of which there were only 18 examples, or the carbon fibre wheeled Agera S numbering only 5. Now using lessons learnt via the incredible One:1 "mega car" comes the Koenigsegg Agera RS. Making its debut alongside the McLaren P1 rivalling Regera, Geneva 2015 is an important show for the company.
Whilst nowhere near as well endowed as its koenigsegg Regera sibling, 1,144BHP is not to be sniffed at. The Koenigsegg Agera RS is said to be "the ultimate track tool, while still being able to be registered for road use worldwide." A fixed rear spoiler can produce 450KG of downforce at 155MPH which helps its Michelin Pilot Sport Cup2 tyres bite into the tarmac. As well as a vast amount of power the Agera RS also creates 944lb ft of torque from its 5.0 litre V8 twin-turbocharged engine. Thanks to extensive weight saving measures this car weighs 40KG lighter than an Agera R. 0-62MPH is completed in less than 2.9 seconds as a result.
Just 25 Koenigsegg Agera RS will be built.