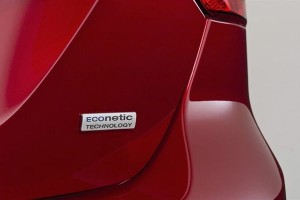 Whats that? Petrol is now worth more than a living dinosaur? Today the cost of fuel is ludicrous and getting to the point where peoples decision on what new car to buy is guided by MPG. Fords fantastic new Focus is a great family package and now the blue oval are offering it in its most environmentally friendly flavor.
The car is powered by a 1.6 litre TDCi diesel Econetic engine that will achieve 83.1MPG. That makes it the most economic family car that isn't a hybrid. Churning out 106BHP this unit reduces fuel consumption through the addition of new fuel injectors. Also cooling systems have been revised
along with engine management.