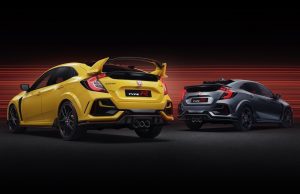 The 2020 Civic Type R was recently revealed as a revised version of Honda's frontline hot hatchback. Changes primarily focused on alterations to the...
Insidelane recently put the rip-roaring Honda Civic Type R through its paces on an unforgettable European road trip. The border-hopping odyssey saw us push...
We have been spoilt for choice when it comes to new cars for 2015. Hotly anticipated supercars, superb hot hatchbacks, expectation surpassing saloons, and...