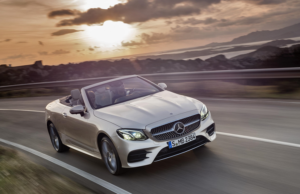 Once or twice a year, the ubiquitous layer of clouds that envelop the UK part to allow the sun's rays to pour down from...
A year since the unveiling of the second generation Audi R8 supercar got chins wagging and camera shutters clicking in Geneva, it's time to...
The third generation of the New Mini convertible is here! Following in the footsteps of its 2004 and 2009 predecessors, the latest incarnation of...
2014 saw the motoring equivalent of marmite enter its third generation with the launch of the new Smart Fortwo. Every bit the instantly recognisable,...