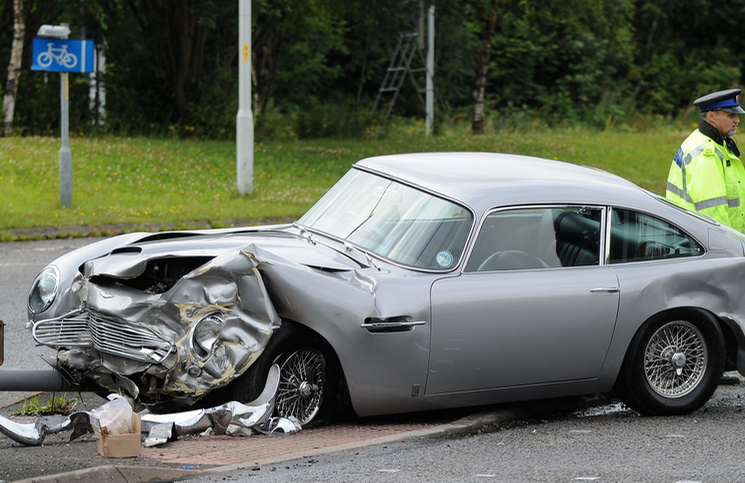 The Aston Martin DB5 is one of the most globally recognised cars in the world. Making its first big screen appearance in Goldfinger as James Bond's noble steed, this British sports car became an icon. Today its classic status makes it very valuable, even more so since its reemergence in Skyfall. There are a few luck people who own an Aston Martin DB5 and I am pleased to say that many still use them as opposed to keeping the car locked away from the public. However, this does put the car in an element of danger, as this unfortunate Aston owner found out.
James Bond has almost been killed by laser beams, falling from aeroplanes, machine guns, sharks. This Aston Martin DB5 met its end when a Vauxhall Astra ploughed into it. A man and his four year old son were injured, taken to hospital, and are currently being treated for minor injuries. As you can see from the video below, the DB5 appears to be a complete write-off whilst the exacting circumstances of the crash are still unknown. The estimated value of that car was close to £1,000,000. It is not clear if the DB5 car be repaired or not.
We wish the driver and his son a fast recovery.