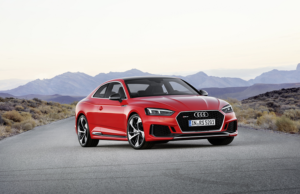 The Audi RS bloodline has always exuded the kind of uncompromising performance that makes any car bearing that two-letter insignia a petrol-head's dream. Top...
Driving a convertible is a unique experience. It's not just about the wind in your hair or the sun being above your head, in...
Be it hatchbacks, saloons, luxury long haulers and even 4X4's, BMW and Audi are engaged in multiple fights to the death. These two titans...
A couple of weeks ago Audi unveiled to the world their astonishing new RS5. The 4.2 litre, naturally aspirated monster produces 450BHP and can...