About
Inside Lane is a motoring journal that strives to do what its tagline so ably describes. We aim to "put you in the driver's seat" with the latest car news and reviews. Reporting on global motor shows and road testing the newest cars both in the UK and abroad, our content strives to be informative, honest and entertaining. Whether you are interested in superminis or supercars, have the knowledge of a Ferrari enthusiast or just want to follow the latest happenings in motorsport, Inside Lane provides.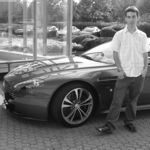 Tyler Heatley
With a fruitful knowledge of all things four wheeled, Tyler is outspoken on just about everything he can form an opinion on. A firm believer in "true drivers cars" and performance machines that "make you work a bit." Comically controversial at times, you can rely upon him to give you an honest opinion.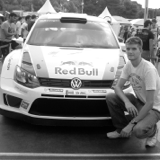 Matthew Lawrence
An extremely polite chap who is always full of ideas for new features or comedy sketches on the podcast. Matt enjoys cars with a real history and admires good design as well as interesting niches. Though a fan of classics, technologically advanced features in cars are a key point of interest for him.