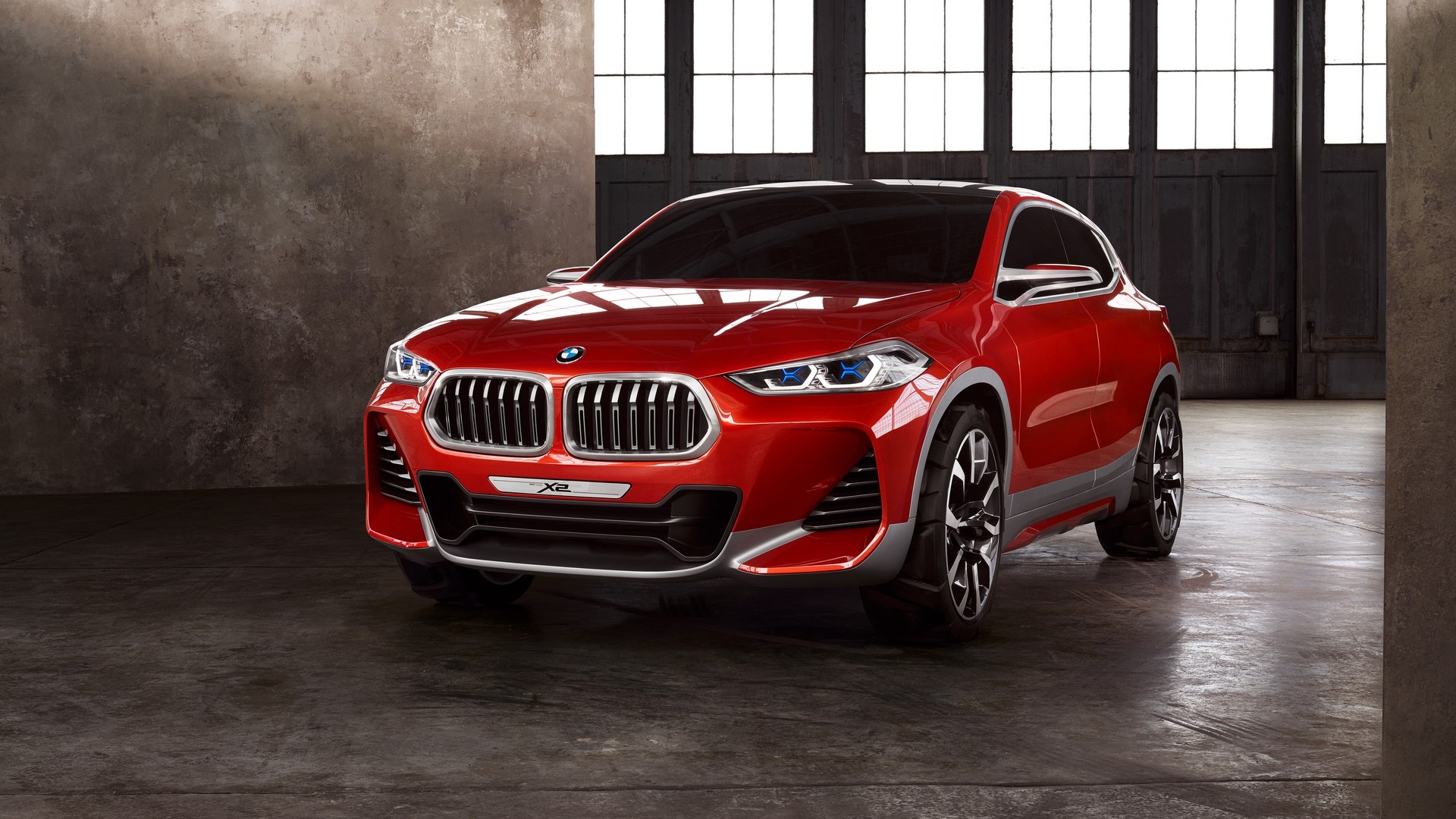 These days you'd be excused for exiting a BMW showroom with a sense of bamboozlement. Such is the vast array of models and derivative models on offer, it's hard to image there's a niche un-catered for in the German stable. Alas, you'd be wrong, or at least BMW themselves think so. Slotting in between the X1 and X3 stalwarts, an all-new Beemer concept gets the X-Drive treatment at the 2016 Paris Motor Show.
Following classic BMW logic, the Paris concept is christened the X2. Its rather distinctive styling does indeed suggest that it has a particular target market in mind. Those athletic looks, including the long wheelbase, stretched roofline, short overhangs and slanted pillars, nail it down as unmistakably sports orientated. It's precisely this that separates the concept X2 from its would-be BMW X-series stablemates.
Amongst the most notable exterior features is a large, air-channelling roof spoiler above the slim blacked-out rear window and a set of 21-inch double-spoke alloy wheels with chunky off-road tread.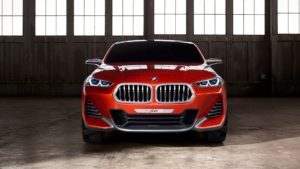 Moving forward, a gaping central air intake below the kidney grille dominates the front end of the car whilst twin triangular counterparts sit on either side beneath the hexagonal front laser headlamps. These lights also feature cunningly integrated blue X accents matching the shade of the BMW logo.
One final sporty touch, straight from the BMW history books, comes in the form of the pillar-mounted BMW badge, a nod to such famed Bavarian speedsters of yesteryear as the 3.0 CSL.
BMW have revealed little else beyond the exterior design of its latest concept. By all intents and purposes, a production X2 sports crossover is a very viable proposition indeed, but so far we can only speculate as to what potential drive trains and interior toys it might possess in its locker. Although unconfirmed by official sources, we have it on good authority that a production-ready version of the X2 will be with us by 2018.