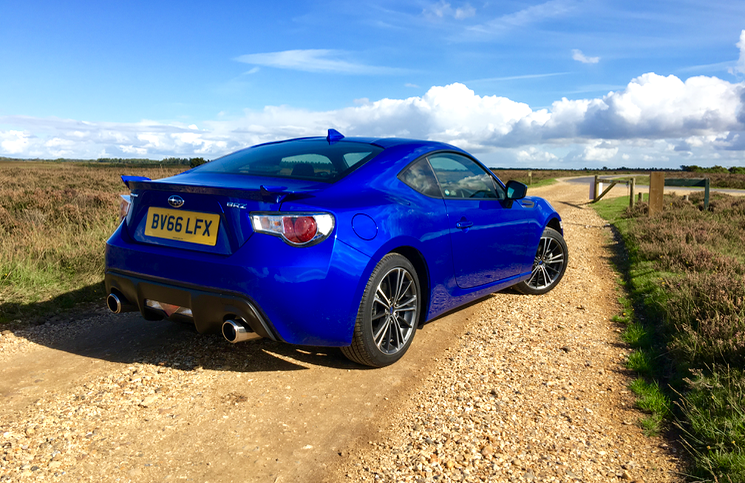 In todays world we don't get too much choice in many things as a motorist. We are subjected to taxes and charges, the endless tyranny of roadworks, and forced to crawl over speed humps the size of mountain ranges. In many respects being a motorist isn't much fun, let alone one that is enthusiastic about driving. Even cars themselves are shifting the focus from keen handling in favour of plusher interiors. However, there is hope. The 2016 Subaru BRZ SE is a car that has its priorities right.
Firstly it looks like a full blooded sports car with its classically long
bonnet and short rear overhang that is so synonymous with the breed. Our test cars iconic WR Blue not only looks good, but it also is a prime shade to show off the details of the BRZ. Neat grills sit on the wings, a double bubble roof adds character, whilst a neat boot spoiler finishes the design. A mean set of dual exhausts at the rear are exactly what you expect to find on something wearing a Subaru badge.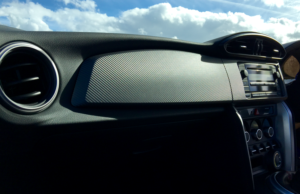 The interior of this 2+2 further emphasise its sporting nature with seat mounted low in the chassis with a large rev counter sitting front and centre. The beauty of this cabin is in its simplicity of which keeps the focus on driving and not fancy toys. SE trim, the entry level, is actually my pick of the range as it has everything you need. A radio, USB, and some supportive seats. It does actually offer a few trinkets such as cruise control and dual zone climate control as standard. The rearmost seats are only really suitable for children, but the boot is a respectable size for this type of car. Interesting fact, fold those seats flat and their is enough space for four full sized track day tyres.
The recipe in a car such as the 2016 Subaru BRZ is very important. Many of you will know this sports car is a collaboration between Subaru and Toyota, but Subaru's biggest gift to the project is its beating heart. A 2.0 litre naturally aspirated boxer flat-four producing 192 BHP and 151lb ft of torque. Whilst those aren't the most headline grabbing figures, like the MX-5, it's more about how it uses them. 0-62 MPH in 7.6 seconds means that the thrill is in maintaining that momentum through the corners. A beautiful distribution of weight leads to a composed and balanced machine through the bends. A notable difference between the BRZ and GT86 is the chassis iterations Subaru has made. The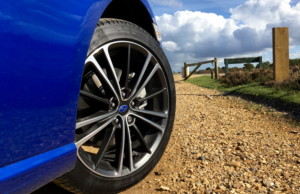 suspension is stiffer and the car rolls less in the . With the mass displaying greater control it is less likely to break that rear end free. Of course, a good stab of the throttle at the right moment can start a party, but the 2016 Subaru BRZ feels more hunkered down. Steering bristling with feel and nice weighting allows for precise inputs. A rewardingly mechanical shift is provided by the 6 speed manual transmission. You will have to keep those revs high to make the most of this Subaru, but heel and toe changes certainly bring a smile to your face. Braking is easy to modulate and reassuring in their function. Of course around town the ride is hard and it isn't the quietest on the motorway, but to criticise it too much for these things is to miss the point. This is a celebration of driving pleasure and as a tool to deliver that man and machine connection it succeeds. Subaru claim 36 MPG on the combined cycle.
Something to consider when deciding between the 2016 Subaru BRZ or GT86 is that the former is actually cheaper and comes with a 5 year manufacturer warranty. At £22,495 I think this entry level BRZ is well priced for what you get. This car is a bit of a rebel fighting the good fight. It is a peoples champion, a petrol heads moment of freedom, a statement to the rest of the world that us enthusiasts won't go quietly!