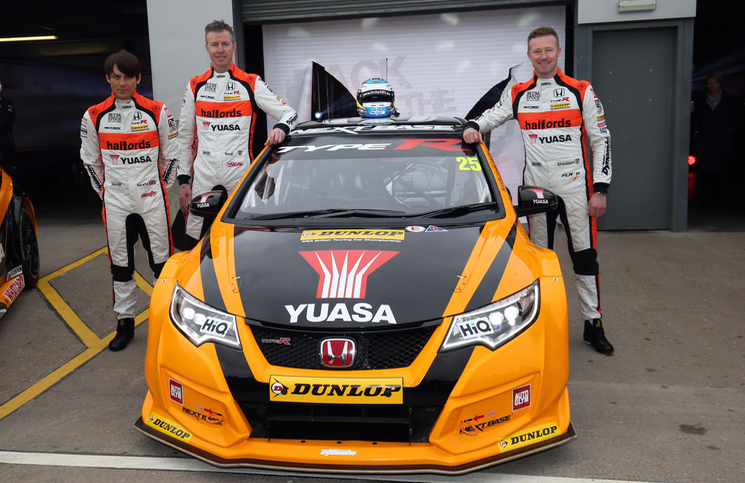 The British Touring Car Championship has been really hotting up over the past few years. With more manufacturers getting involved in this wheel-to-wheel motorsport, spectators are witnessing a real boom for BTCC. It could have something to do with Formula One not offering much of a spectacle these days but with plenty of on track action, and appropriate TV coverage, this sport could be on course to reliving its glory days. A team that is harking back to said days is Yuasa Racing who are bringing back the bright orange Halford livery for their 2016 BTCC Type R.
At the annual season launch for 2016, Honda revealed their BTCC Type R complete with a Halford racing paint scheme. The team aim to retain their 2015 crown as more newcomers such as Subaru join the field. Their highly talented and very experienced pairing of three time champion Matt Neal and current champion Gordon Shedden grows with the addition of Andy Neate.
The 2016 BTCC Type R looks meaner than ever and according to Neate who has been testing the car in Spain, this machine has a lot of potential. "The engineering side has done an absolutely amazing job with the car – the Civic Type R is just immense. The 2016 version is an improvement on last year's model, which was already the BTCC benchmark – and we've only really scratched the surface of its potential so far. That bodes very well indeed for the months ahead."
The opening race of the 2016 British Touring Car Championship is being hosted at Brands Hatch on 2nd/3rd April.