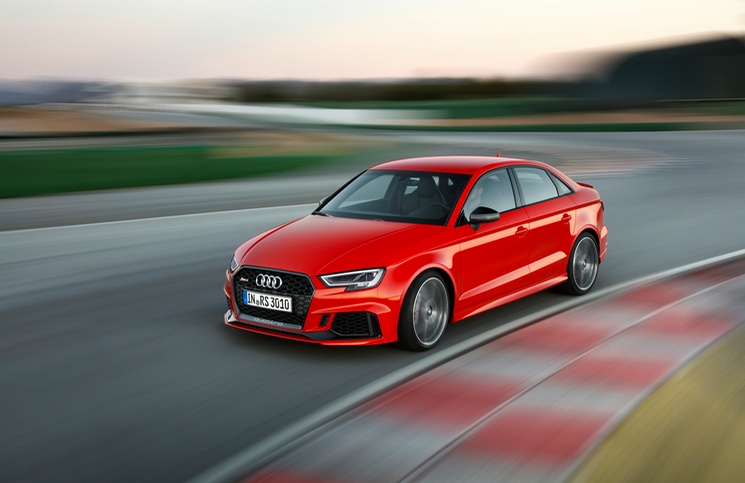 The Paris Motor Show is now in full swing and there has been plenty of interesting metal on show. Audi promised to bring something potent, and that is exactly what they have done. Their RS3 Sportback is a mighty powerful hot hatchback, but what if you want something with a bit more style. Hatchbacks aren't anywhere near as popular as saloon cars in mainland Europe and so ticking both of those boxes is the new Audi RS3 Saloon.
The A3 saloon, on which this car is based, is a handsome machine and this RS3 with its more muscular bodywork has enhanced its good looks further. Gaping air intakes dominate the front facial whilst sharp creases run down its length. Large dual exhausts sit either side of a contrasting diffuser. The Audi RS3 Saloon certainly looks purposeful.
Backing up the visuals is what lays in weight under the bonnet. A
2.5 litre 5 cylinder engine producing 394 BHP. That figure makes it more powerful than the hatchback. Quattro all wheel drive is employed to secure a 0-62 MPH time of just 4.1 seconds. Top speed is electronically limited to 150 MPH. To bring all of this fun under control carbon ceramic brakes are available as an option.
Lower, wider, faster. The 2017 Audi RS3 Saloon goes on sale in the summer.