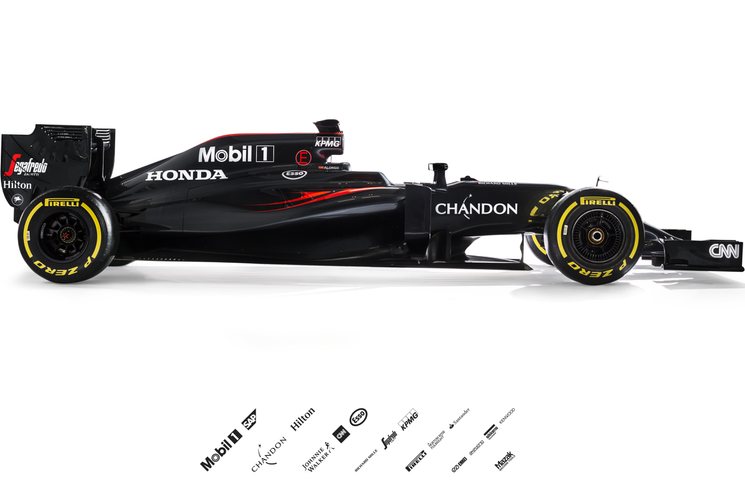 McLaren are one of the most successful Formula One teams the world has ever seen. It ticks all of the boxes with rich history, world champion drivers, and a technology centre that puts NASA to shame. However, 2015 was a terrible year for the British team as their return to Honda power resulted in disappointment. Honda ultimately were not ready to step back into Formula One and could have done with another year to develop its 1.6 litre hybrid V6. This new McLaren MP4-31 aims to improve the teams fortunes for the 2016 season.
Retaining its stealthy grey and red accents along the carbon fibre body, the 2016 McLaren MP4-31 is an evolutionary step on from last years cars. Ultimately the 2015 machine was a sound design, but lacked the power from its engine to compete, hence the incremental bodywork changes for 2016. Something that is noticeable comes in the form of the increased rake of the car. MP4-31 has one of the most shrink-wrapped rear ends which shrouds the improved Honda power unit. The team is hoping for an increase in power output as well as reliability.
Fernando Alonso and Jenson Button again serve as pilots for McLaren.
Let's hope for a return to form for the Woking based team.