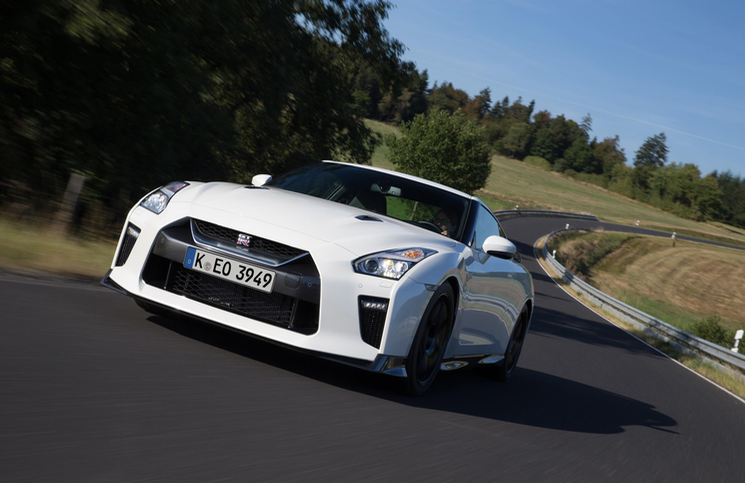 The new Nissan GT-R Track Edition has been revealed and benefits from the technical know-how courtesy of a technical team from Nissan's motorsport division – NISMO. The Nissan GT-R Track Edition sits above the Premium, Prestige and Black Edition in the model line-up, putting it just below the flagship GT-R NISMO.
Performance enhancements over the standard GT-R come in the form of bespoke Bilstein Damptronic suspension, a race tuned set-up, enabling both straight light and cornering stability and a new lightweight anti-roll bar has been added to increase body stiffness and to reduce weight.
The GT-R Track Edition comes with NISMO Racing Black forged 20-inch aluminium wheels and tyres, as well as a wider front bumper. Exact specifications for the new GT-R model varies by market, where some features, such as carbon-backed seats and the carbon rear spoiler are available as options in some markets, are standard in another.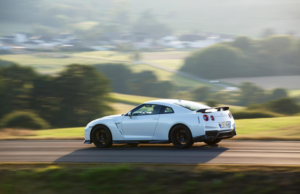 In the UK, the black and red Recaro seats from the GT-R Black Edition and the carbon spoiler are standard. However, the carbon boot lid and carbon backed seats are optional extras. Regardless of where the GT-R Track Edition is sold, every one will receive a unique Track Edition badge made from carbon that is attached to the dashboard.
The Nissan GT-R Track Edition is based on the MY 17 GT-R that was unveiled at the New York Motor Show in April 2016. To keep the design fresh, the Track Edition benefits from a new aerodynamic exterior design.
Staying true to the renown GT-R formula, this new model will be powered by a 3.8-litre twin-turbo V6 engine which develops 562bhp and 637Nm of torque. Each of these said engines are hand assembled by a single, highly trained engineer known as Takumi – or 'master craftsman'.
The Track focused super coupe also gets a new premium interior which includes a new eight-inch NissanConnect touch-screen infotainment system and 11-speaker Bose audio setup.
First Nissan GT-R Track Edition deliveries will start in early November, with prices starting at £91,995.