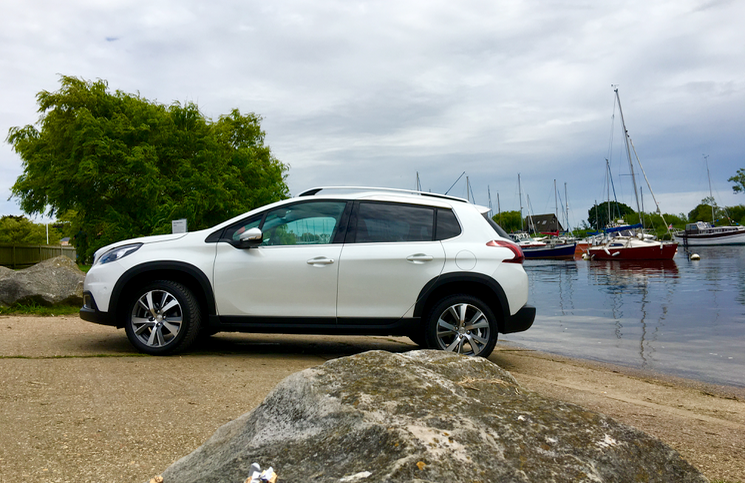 Little things on their own can seem somewhat irrelevant. Take a grain of sand for example… One tiny spec of sand does not change the way in which the world around it revolves, but multiply that grain and the result is dramatic. Golf bunkers, beaches, deserts, all only exist thanks to each minute individual. The changes made to the new facelift 2016 Peugeot 2008 are much the same, small but add up to an improved package overall.
The original 2008 was never a bad looking car, but it was starting to show its age. In a segment where looks are almost everything, Peugeot decid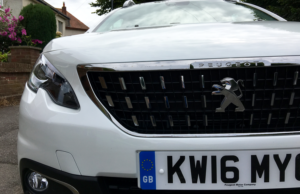 ed to make some tweaks and the finished result is very smart indeed. This compact package looks sharper than ever with a new wide chrome grill and alterations to the headlights it certainly moves more upmarket. More contrasting cladding teams with the scuff plates to create a look that remains sophisticated, but hints at being rugged. Our Allure specification test car looked great on its sensibly sized 17 inch alloy wheels and wearing Bianca White paintwork.
When it comes to the interior, it is a case of small changes once again. That is no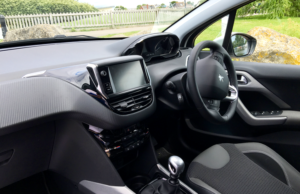 bad thing as the interior of the 2008 is one of the best in its class. The rather spacious interior plays host to a stylish design language with sculpted surfaces and interesting textures. Quality of materials used throughout is good and the interior in general is an interesting place to be. A 7 inch touchscreen display provides all of your infotainment needs. Something new is the addition of Apple CarPlay which allows iPhones to connect to the screen and utilise mobile based apps and Siri. Just like the iPhone itself, the operating system is very visual and easy to use. Seating is supportive and rear occupants will certainly feel comfortable with good levels of space. A nice touch on this specific 2016 Peugeot 2008 was its rather artistic ambient lighting on the roof. Boot space is a good 410 litres, of which extends to 1,400 litres with the rear seats folded down.
Providing power to this compact SUV is a 129 BHP 1.2 litre 3 cylinder turbocharged engine. Once upon a time having three cylinders generally meant a lack of power and a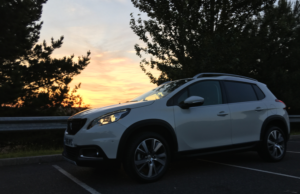 consistent vibration, but as the manufactures have shown, with a good bit of engineering those flaws can become a thing of the past. The same goes for this PureTech petrol as it is so quiet once underway that passengers often remark upon its good manners. With 230Nm of torque it pulls cleanly and never feels out of its depth. Accelerate harshly and a characterful three cylinder thrum makes itself known. There is plenty of grip afforded to the driver and a six speed manual transmission means that you can make the most of this little engine. Whilst not the most enthralling machine to pilot, its small steering wheel provides quick responses to input and adds to a sense of agility. Being nimble also helps the car in urban areas, as does its light steering. Visibility is good all around, but the reversing camera fitted to this 2008 made life even easier. However, for the ultimate in convenience our test car was capable of parking itself. Grip Control will help this car when the weather turns nasty and all weather tyres should provide extra bite. On the motorway, despite being a small capacity petrol engine, the 1.2 litre held up well and had no issues overtaking those who prefer a slower pace. There is a little bit of wind noise, but nothing deal breaking. Set the cruise control and the car is happy to just get on with the journey ahead. Peugeot claims that this 2016 Peugeot 2008 returns 58.9 MPG combined.
The 2008 was already a pretty competent package pre-facelift, but the nips and tucks have certainly improved the model. It now turns more heads and keeps the pressure up for rivals in this highly competitive marketplace. You can have the new 2016 Peugeot 2008 from £13,615 or this engine and trim level from £18,115.