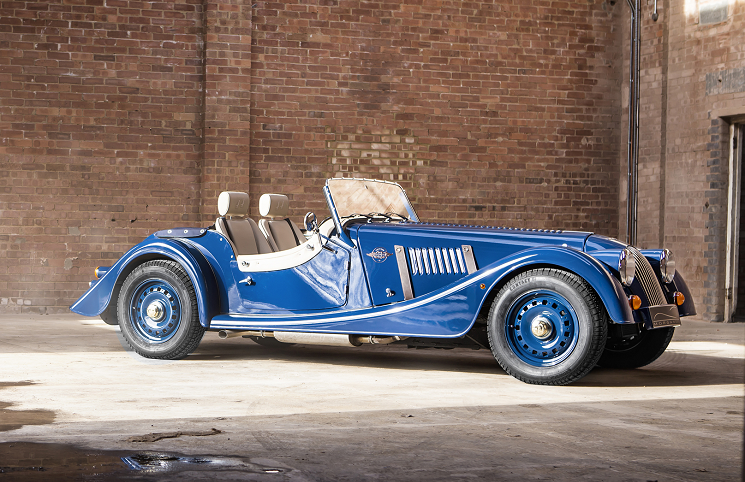 Think of enduring classics and several storied motoring names immediately spring to mind. Under its varying different masters, from BMC and British Leyland to Rover, the original Mini's marathon four decade  spell of production – not to mention its era-defining legacy – inevitably sees it top most compilations of long-serving four-wheeled favourites. For a more contemporary contender, look no further than the Volkswagen Golf, one of only two cars to have been voted European car of the year twice during its 42 year lifespan and going stronger than ever today. And who could overlook the dearly departed Land Rover Defender, undoubtedly one for the ages, whose 33 years of sterling service across the most inhospitable terrain on earth came to an emotional close earlier this year.
However, despite their widespread acclaim, none of the above can lay claim to the title of the world's longest running production vehicle; that accolade goes to a compatriot of the Mini and the Defender. It's another British success story which, barring a brief interval during WWII, has been in constant production for an astounding 80 years.  2016 marks the perfect moment to raise a glass to an oft-neglected but indisputable automotive icon; the Morgan 4/4.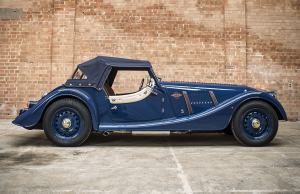 Three generations have passed since the 15th of October 1936, a highly significant day for the then fresh-faced Morgan marque. Signalling the company's first crack at a four wheeler, the unveiling of the eagerly anticipated 4/4 at that year's London Motor Show opened the page to a new chapter Morgan's history. Few then could've imagined that those pages would still be turning eight decades on.
Morgan's stalwart lightweight, affordable runabout of '36 has changed remarkably little to this day. It's precisely that strong sense of heritage that gives the 4/4 it's irrepressible and ever-popular charm.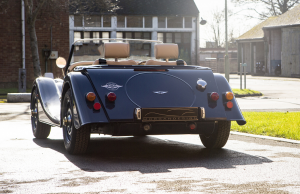 Now, a limited edition 80th anniversary 4/4, revealed at the 2016 Geneva Motor Show, celebrates the loveable little roadster. Fittingly, just 80 hand-crafted examples are to be produced, featuring a multitude of design cues that hark back to the golden era of the first generation 4/4.
That 1930's vintage feel is perfectly captured by the 2016 4/4's special edition wheels with brass centre locks as well as a generous smattering of brass exterior trim along the wings and classic mesh front grille. A 1.6 litre Ford-sourced engine delivers the definitive Morgan soundtrack through twin side-mounted sports exhausts which also subtly boost performance. Pulling back the drop-top mohair roof and unbuckling those leather bonnet straps will surely unleash an uncontrollable urge to slap on your driving gloves and goggles and make a be-line for the nearest pick-nick spot, hamper in hand.
As well as a choice of 3 exterior colours, customers can personalise the interior of their 80th 4/4 from a carefully selected range of leather and box weave carpet colour combinations. The brass extravaganza continues on the inside too, lining each of the period cream-faced dials along a lacquered walnut dashboard. Door tops and handles are both hand-crafted from leather whilst a 1-80 number plaque reminds the driver of the anniversary edition's rarity and exclusivity.
If, like us, you're a sucker for nostalgia then you can be one of the lucky 80 to get your hands on this little piece of history right now. Available across the globe in both right and left hand drive, prices for the Morgan 80th anniversary 4/4 start at £33,330.