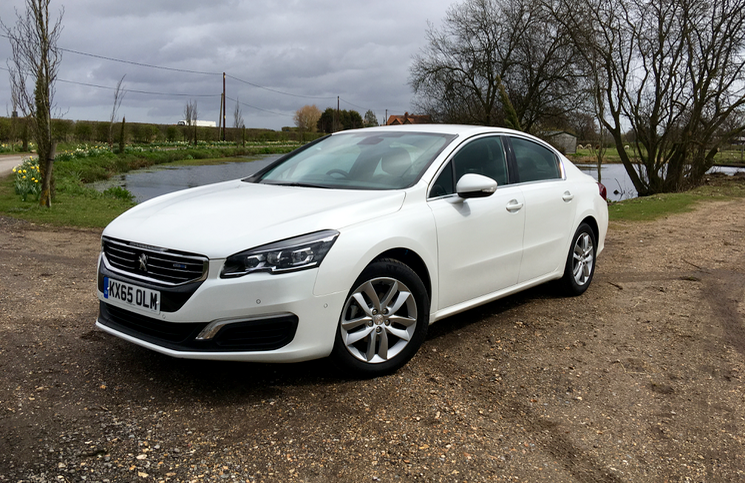 Long journeys can be draining. Hundreds of tedious, repetitive, motorway miles. These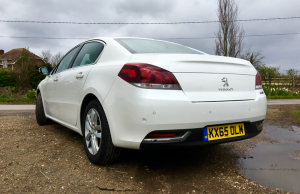 trips can be unavoidable, especially when commuting and so the last thing you want is the droning of an engine or gushing of the wind giving you a head ache. Today there is a good selection of new cars that are great at getting on with munching motorway miles. The 2016 Peugeot 508 presents itself as a candidate for the job of workhorse whilst bringing with it other benefits too.
Usually the entry level model of any car is not only a bit thin on the ground when it comes to toys, but also tend to look a bit lacklustre in the visual department. But in the case of the 2016 Peugeot 508 this isn't the case as this Active model with its pleasing proportions and dustings of chrome still present a grown-up aesthetic. Its wide front grill certainly initiates thoughts of a premium car whilst the standard 17 interlay wheels look pretty good too. Stylish daytime running lights are set low at the front of the 508 whilst a a distinctive lighting cluster finishes the rear.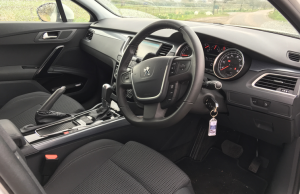 The interior is also far from being a budget campsite as high levels of standard equipment makes you feel at home. 7 inch touchscreen display, DAB radio, satellite navigation, BlueTooth, dual zone climate control, and cruse control all come at no cost. Supportive fabric seats proved comfortable on long journeys. Rear occupants will find plenty of head and leg room, even the middle passenger thanks to a flat floor. There is a good amount of glass meaning the cabin is light and feels spacious. 473 litres of boot space makes this 508 practical too.
Previously we have tested the more powerful BlueHDi 150 variant of the Peugeot 508 and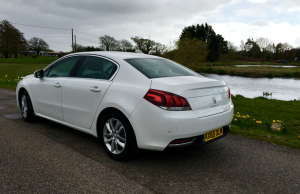 thought it was a solid performer, but how does this smaller 1.6 litre BlueHDi do in comparison? Rather well is the answer. It may have 30HP less, with 120HP, but it still feels more than strong enough for everyday use. A nice level of torque means that this 2016 Peugeot 508 has the get up and go to make strong overtaking manoeuvres on the motorway. At no point did it feel underpowered. It will happily cruise the M25 all day long with a ride sympathetic to British road conditions. The cabin is well insulated keeping road and wind noise at bay. Its engine is smooth and once up to speed is very quiet indeed. This is one of those cars that is very happy to knuckle down and get those long tedious journeys done. It munches motorway miles without passengers exclaiming the inevitable "are we nearly there yet" every few miles. Our test car was equipped with a 6 speed automatic transmission that was very happy to go about its business without complaint. Heading off of the motorway the 508 continues to tick boxes with little in the way of body roll through fast bends. It is far from a Lotus Exige when it comes to dynamic handling, but it does have some agility to it and plenty of composure. The steering has a well judged weight to it that provides enough resistance, yet not too much to be a chore around town. Speaking of the urban sprawl, the 508 has good all round visibility making it a rather easy thing to park. In stop start traffic during rush hour we all know what a godsend an automatic can be and so this might be an option worth ticking.
Another reason you might select the 120 over the larger 150 engine is economy. The 2.0 litre car claims a good 67 MPG combined, however, this 1.6 will do 72 MPG. CO2 is also low for this type of car at 102g/km CO2.
With a starting price of £23,125 loaded with standard equipment, the 2016 Peugeot 508 makes a strong argument in terms of value for money.  Whilst the Ford Mondeo retains its top spot when it comes to handling, it is under more pressure from competitors than ever before. This is yet another sign of Peugeot's strong recovery.