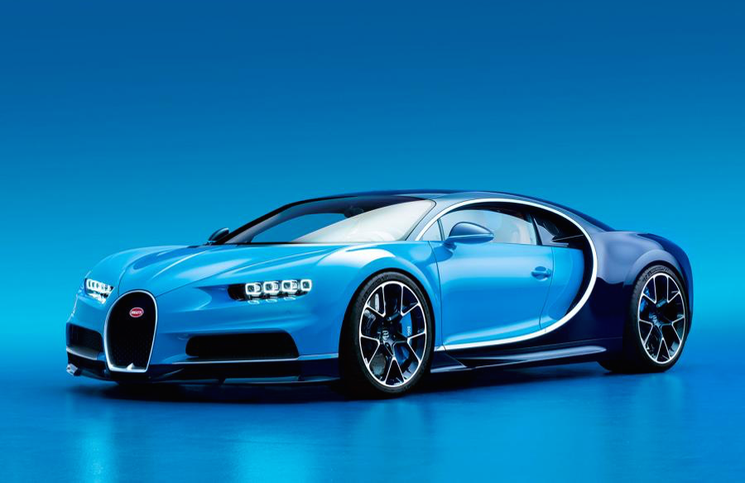 When the Bugatti Veyron arrived the automotive world stood still and gasped. Here was a car that took the laws of physics and bent them to its will. The Veyron was, and still is, one of the greatest engineering achievements of the modern age. It evolved over the years becoming ever more impressive in order to retain its crown for being the world fastest road car. Last year production came to an end but out of the Veyron's ashes comes the new 2016 Bugatti Chiron.
Making its debut at the Geneva motor show, the 2016 Bugatti Chiron is an all-new effort from the illustrious brand. Visually it has a real presence with its low-wide stance and raked features. A prominent curve encompasses the intakes and door creating a sculptural element to the new Bugattis aesthetic. The rear of the Chiron continues this artistic theme with unique styling and high levels of detail.
The interior boasts some of the finest quality materials money can buy. Intricacy is the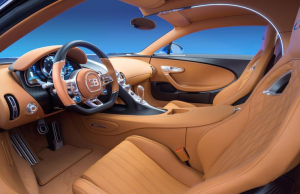 new cars overriding first impression and it wears it like a fine pinstriped suit.
Within the carbon construction of the Chiron sits its 8.0 litre W16 heart which sends power to all four wheels via a 7 speed dual clutch gearbox. The engine has larger injectors and turbochargers than its predecessor and now produces an incredible 1,479 BHP. 0-62 MPH takes under 2.5 seconds, 0-124 MPH is done in less than 6.5 seconds, and 0-186 MPH is done in a mind blowing time of less than 13.6 seconds. By comparison, the Veyron got to 183 MPH in 16.7 seconds. Top speed is a preliminary 261 MPH. Carbon ceramic brakes can bring the car from 186 MPH to 0 in 275m.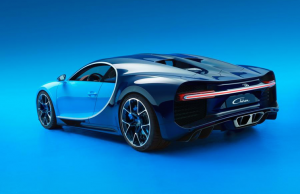 The 2016 Bugatti Chiron features adaptive suspension and several drive modes. Lift mode will raise the suspension to get over obstacles, Auto Mode adapts to its environment, Autobhan Mode is for motorway cruising, Handling Mode sharpens the cars senses, and Top Speed Mode is pretty self explanatory.
The 2016 Bugatti Chiron answers its critics with a bold statement of intent. It is nothing short of impressive. Just 500 will be built and each will cost £1,900,000.