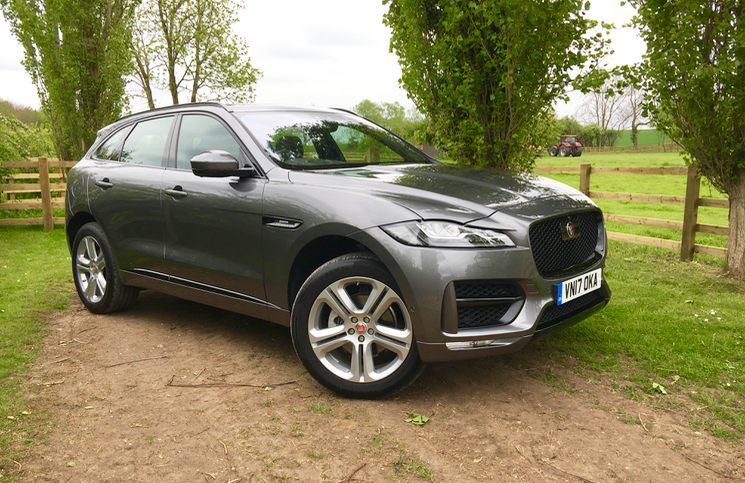 There is no questioning what an impressive SUV the F-Pace is. It strongly confirmed that Jag can indeed thrive within a segment that they had previously been absent from. Despite sales heading very much in the right direction, Jaguar are not resting on their laurels. For the new model year comes the 2018 Jaguar F-Pace 25t, a model that aims to further broaden the cars appeal.
The new car hasn't changed all that much externally, no bad thing because the F-Pace has been a handsome machine from day 1. Ian Callum's attempt to bring a truly sporting stance to the SUV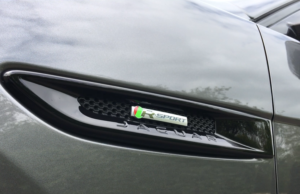 sector results in a car with a long bonnet and the usual short overhangs. However, its taller dimensions bring with it a sense of purpose, further reinforced by the large grill and feline headlights. Things become a lot more elegant towards the rear with a curved plane proudly wearing a leaping jaguar. In R Sport trim, with its more athletic bumpers and larger 20 inch alloy wheels, it looks very executive.
That theme of premium prowess continues inside where the cabin wraps around occupants. Leather, aluminium, glossy finishes, weave together to create an environment distinctly different from its German counterparts. You sit low in the chassis for this class of car, but retain the desirable raised driving position. The widescreen of the InControl Touch Pro infotainment system spans the centre console whilst the rising gear selector makes an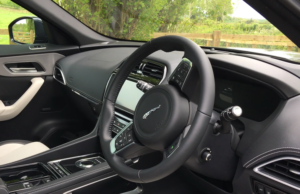 entrance below. The rear bench seats three with the outermost occupants receiving plenty of leg room. A central transmission tunnel must be straddled by the middle passenger, and the glass panoramic roof does eat into headroom. However, a large 650 litre boot is highly usable thanks to a wide opening and flat floor. Folding the rear seats flat grants the user 1,740 litres.
Previously the choice of petrol engines in the F-Pace were limited… The only option was the top-flight 3.0 litre V6, which was great, but overkill for the school run. The 2018 Jaguar F-Pace 25t is equipped with a new turbocharged 2.0 litre 4 cylinder Ingenium petrol engine. Whilst not king of the hill when it comes to its sibling, 247 HP and 365Nm of torque make it more than brisk enough. 0-60  MPH is completed in a very respectable 6.4 seconds. Power is sent to all four wheels via an 8 speed ZF automatic gearbox, of which is just as impressive in its function as we have come to expect. The engine in motion is refined and when cruising it is but a quiet hum in the background. Under hard acceleration its noise isn't sonorous but still not bad for a turbo four. This engine also weighs less than its bigger brother meaning the F-Pace's already keen handling benefits. The rear wheel drive biased all wheel drive system enables sharp turn-in and the stable body control, further bolstered by adjustable dampers, makes it an enjoyable steer. Good levels of grip provide
reassurance to push on. Obviously the diesel options will offer the low down shove thanks to their torque advantage, but this new unit acquits itself well. The ride is still a little firmer than competitors, but the aforementioned adjustable dampers in their comfort setting enables a positive balance.
Jaguar claim that the new 25t R Sport emits 170g/km CO2 and can return 38.2 MPG on the combined cycle.
This 2018 Jaguar F-Pace 25t R Sport is a fantastic offering from a company that is going from strength to strength. The new engine is a sound choice for those who like their cars petrol flavoured. You can have this engine in an R Sport F-Pace from £44,460.