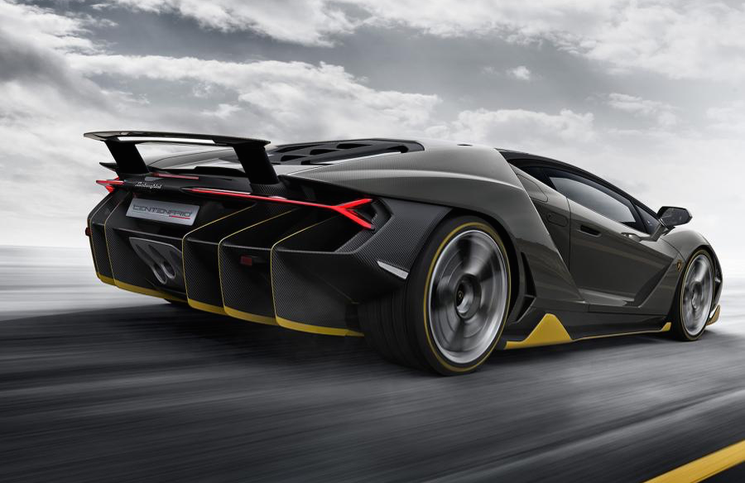 Throughout life you have landmark Birthdays of which you should celebrate wholeheartedly. Obviously your 1st Birthday is special, 10th, 18th, 21st, and so on… To reach 100 years is an incredible achievement and on the off-chance that you are the owner of a triple digit number, here is to your continued good health! Lamborghini is a company that is in good health indeed with some exciting new models in the pipeline. To celebrate 100 years of the raging bull, this is the Lamborghini Centenario.
Making quite a scene at the 2016 Geneva motor show, this is the Lamborghini Centenario and it is quite the 100th Birthday gift making the birth of Lamborghini's founder. Based upon the same platform as the Aventador, this aggressively styled carbon monster couldn't be anything other than a Lamborghini. Bold, sinister, and absolutely something Batman would drive, this car is a future bedroom poster. However, there is function to its aesthetic as its large ducts and channels allow air to pass through the car reducing drag.
Power is sourced from a 6.5 litre mid-mounted V12, but in this guise it produces an epic 759 BHP. Weighing 1,520kg and revving to 8,600rpm the Lamborghini Centenario promises an exhilarating ride. 0-62 MPH takes 2.8 seconds and it will go on to a top speed of over 217 MPH. Power is channeled to the ground via all four wheels and a set of sticky Pirelli P Zero tyres.
Just 40 Lamborghini Centenario will be produced each costing £1,640,000.