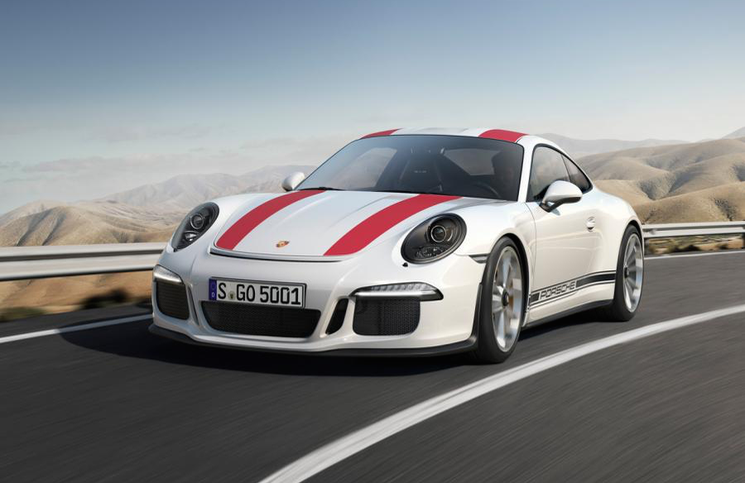 Porsche has a cult following for its 911. For over 50 years the car that has evolved into one of the world best driving machines has set petrol head hearts ablaze. Every generation has become most salivating than the last, but progress has a price. The biggest gripe hardcore 911 fans have with the otherwise incredible GT3 is that it can't be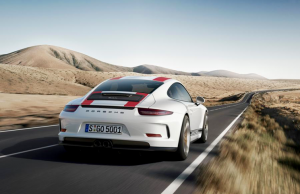 had with a manual gearbox. For a car that is all about feeling connected to the road, the lack of three pedals didn't sit right with many. Fear not! The Porsche 911 R is here for you.
Powered by the same 4.0 litre flat six as the GT3 RS, this 911 is all about man and machine. A specially developed short throw six speed manual transmission is at the drivers command as power is sent to the rear wheels via a mechanical diff. Speaking of power, 493 BHP sits under your right foot giving the car a 0-62 MPH time of 3.8 seconds. Top speed is 201 MPH. The Porsche 911 R features rear wheel steering as well as carbon brakes.
The interior is stripped out and has considerably less sound proofing for a roar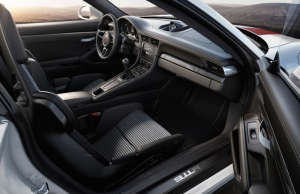 experience. This car is actually 50kg lighter than a GT3 RS at 1,370kg.
There is less focus on aerodynamic features. It does have a deployable rear spoiler, but not the large fixed wing of the GT3.
This is a beautiful example of how Porsche actually listen to their customer base. Just 991 examples of the Porsche 911 R will be built (I am sure they are selling out fast) and will cost £136,901 each.