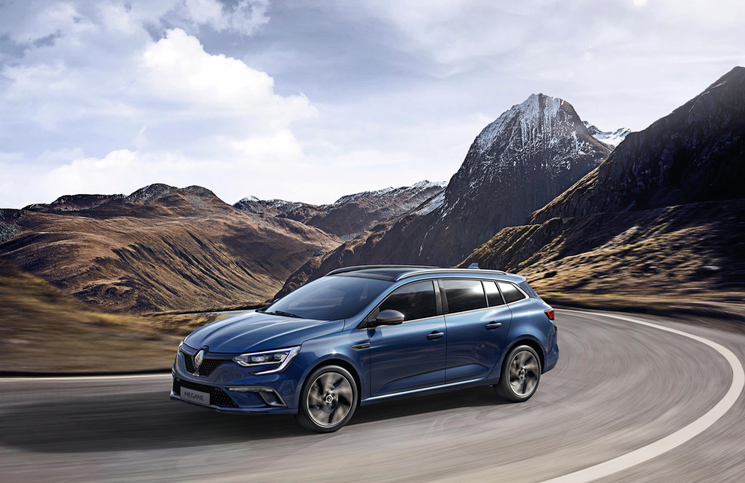 The new Renault Megane Sport Tourer will make its global debut at this years Geneva International Motor Show in the form of the Sport Tourer GT model. Based on the new Megane, the Sport Tourer inherits Renault Sport's DNA in terms of both design and driving feel.
The design brings with it a dynamic and stylish demeanour, outlined by the chrome trim around the windows and C-pillar. The roofline is enhanced through the aluminium roof bars and the cars stance is accentuated through bold lines and contours. The package is then finished off with distinctive C-shaped headlights. Other styling features include the Sport inspired front bumper, the honeycomb mesh radiator grilles specific to the model, chromed exhaust tail pipes and a sculpted rear diffuser, all add to the Tourer's potent look. The intuitive interior also boasts the segments longest maximum load length.
The Megane Sport Tourer GT is also the first C-segment Sport Tourer to receive 4CONTROL technology, which enables more precise handling on challenging roads. Renault claims this technology results in 'genuine driving pleasure' and makes the Megane exceptionally agile in built-up areas.
The public can take a closer look at the Renault Megane Sport Tourer when it comes to Geneva on Tuesday, March 1.