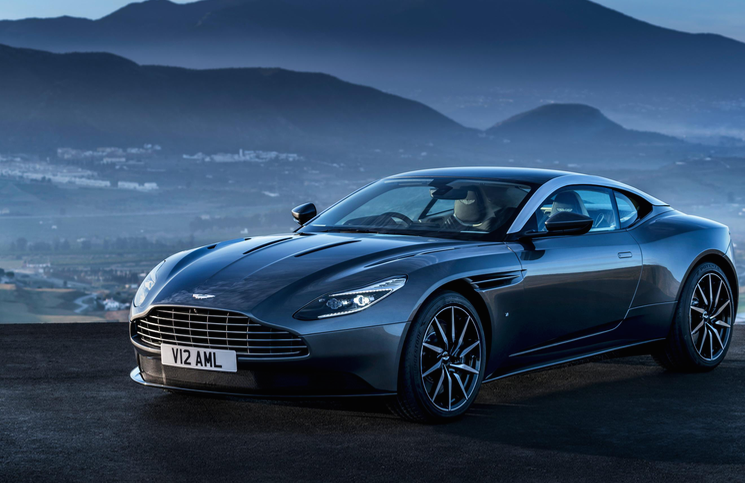 Aston Martin has an incredible 103 year history that has taken it from curiosity to motorsport champion. It has an ongoing relationship with the worlds most famous fictitious spy and represents British engineering at its most beautiful. The DB series has been at the core of Aston Martin's rise to fame and today at the Geneva motor show the latest incarnation of that bloodline has been revealed. The Aston Martin DB11 will leave you both shaken and stirred.
This breathtaking sculpture on wheels replaces the much love DB9 and represent the next generation of Aston Martin. Taking design inspiration from the DB10 Spectre star and Aston Martin Vulcan, the DB11 is something to behold. The design is both muscular and elegant, purposeful and fluid. The long proud GT silhouette houses an interior that is thoroughly modern. High quality leather bathes the cabin of this 2+2 that is just as stylistic as its exterior.
A new lightweight chassis underpins the Aston Martin DB11 and intelligent aerodynamics, such as the AeroBlade, keeps this beautiful shape on the ground. AeroBlade, incase you were wondering, negates the need for a rear lip on the boot as it channels high pressure air out of a vent creating a curtain of air in its place.
Under the large clamshell bonnet is a new 5.2 litre twin-turbocharged V12 engine which produces 600 BHP and 516lb ft of torque. 0-62 MPH takes 3.9 seconds and the Aston Martin DB11 will do 200 MPH. Something that will please enthusiasts is that this V12 doesn't have any for of synthesis enhancing its noise, the 12 cylinder symphony is pure. Power is sent to the rear wheels via an 8 speed ZF automatic transmission.
Power, beauty, and soul. The Aston Martin DB10 is certainly a fitting addition of the brand. It costs from £154,900.