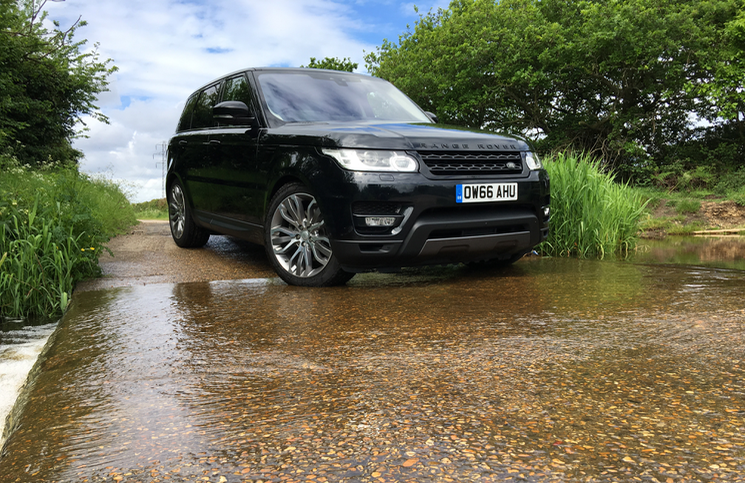 I have always been a "full-fat" Range Rover sort of guy. The sheer opulence of the high riding king of all things on and off road is very appealing. In this regard the Sport model has always played second fiddle to its bigger brother. However, a week with the latest version has given me pause for thought. Could the new 2017 Range Rover Sport actually be the star of the show, moreover, could this be the only car you ever need to own?
Does it look familiar? Well, that is because it is the exact example that we first tested a couple of months ago. No bad thing because this specification really does flatter the Sport. It's black on black look removes much of the flashy chrome, and with tinted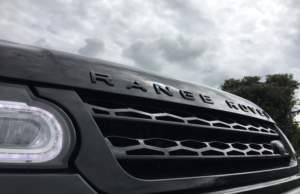 windows it looks rather sinister. The bold outline of the car makes a statement that is both fashionable and attention grabbing. Contrasting 21 inch alloy wheels live within the large arches. Thin banks of lights, boot spoiler, and subtly sloped roofline hint that this Range Rover isn't just all show.
The interior is just as lavish as its sibling being upholstered in the finest quality material. Many people ask what if the difference between a Range Rover and a highly specified Land Rover these days… The answer is attention to detail. Little things such as the damping of the storage compartments, or everything being defined by brushed aluminium. It is these touches that come together to enhance the feeling of quality. The 10 inch InControl widescreen display is responsive and totally dominates the console. A digital display also belongs to the driver serving up instrumentation. Soothing leather seats, heated and massaging of course, cosset you whilst you enjoy that commanding driving position. A full length glass panoramic roof brightens up the cabin and slides open, perfect for summer days. The rear bench seats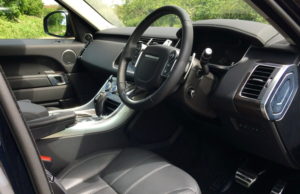 three with good head and leg room for all. Boot space is vast 784 litres with the rear seats in place or an astonishing 1,761 litres with them folded flat. I made good use of the handy Land Rover app that not only allows you to check on things such as fuel levels and if you have left a window open, but also enables you to remotely set the air conditioning. No more returning to a scolding hot interior!
This particular Range Rover Sport is endowed with a new 3.0 litre supercharged V6 engine. 335 BHP and 332lb ft of torque makes for a 0-62 MPH dash of 6.9 seconds. Whilst it lacks the shove of the diesel options, it is undeniably quick! Sending drive to all four wheels is a silky smooth 8 speed automatic transmission. Wafting along this Range Rover does what Range Rovers do best. Form a relaxing environment and a totally effortless driving experience. As you cruise well above the urban hubbub you can enjoy the lack of engine or road noise. Its steering is light and the whole vehicle is excessively easy to operate. The sheer amount of cameras on our example made it easy to park even in tight spaces. What separates the 2017 Range Rover Sport from the rest of the range is how it handles at speed. It defies physics as this large SUV darts through twisting roads far better than it has any right to. Steering feel may be a bit lacking and the V6 not producing the most tuneful exhaust note, but the amount of grip and its body control more than makes up for it. It is a genuinely enjoyable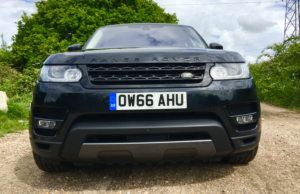 thing to charge around in having that petrol V6 means that you can savour that redline moment. All of this in a car that can be had with TVs and a fridge? Yes please! On long motorway runs the 2017 Range Rover Sport V6 HSE Dynamic is a seamless mile muncher. There is a little bit of wind noise, but nothing that off-putting.
As with everyone of its predecessors, this 2017 Range Rover Sport has to earn its badge. Equipped with Terrain Response 2, it is just about the most capable thing on four wheels. As well as many selectable terrain modes, the new system also sports an auto function meaning that even a total novice can overcome whatever Mother Nature can muster.
Whilst a starting price of £64,000 is not something to just brush aside, I truly feel that this car is worth every penny. It is a luxury limo, practical family car, keen handing sports vehicle, comfortable motorway machine. What can't it do?