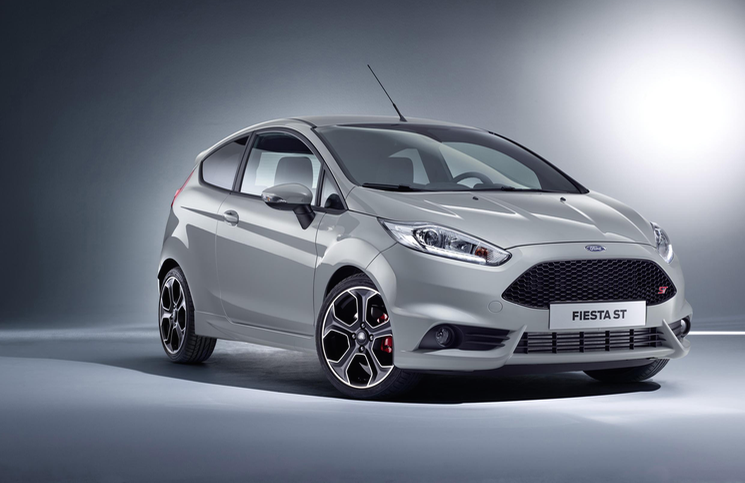 The Ford Fiesta ST was launched to much enthusiasm from journalists. The excellent little hot hatchback went on to do very well for itself in America as well as in its more traditional market of the UK. This generation Fiesta has almost had its time in the spotlight and development for its replacement, expected to surface in 2017, is well underway. However, before it goes our 2013 "Car of the Year" winner has a parting gift for us all. The Ford Fiesta ST200 makes its debut at Geneva.
Taking an already very accomplished performance hatch and tweaking it, Ford's ST200 has set itself up to be the pocket rocket of the year. Power from the cars 1.6 litre turbocharged engine has been increased from 180 BHP to 197 BHP. Torque also rises to a healthy 214lb ft. Just like the standard ST, overboost enables 212 BHP and 236lb ft for up to 15 seconds. 0-62 MPH now takes 6.7 seconds and its top speed is quoted as being 143 MPH.
Externally the bumpers have been reworked and the Ford Fiesta ST200 now comes with a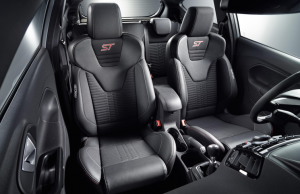 set of really handsome 17 inch alloy wheels. Bolstered Recaro seats await the front two occupants.
The chassis has received some attention as well with modified torque vectoring and a 3 stage ESC. Roll stiffness has been increased by tinkering with the rear twist beam and front steering knuckles. Suspension retuning and a lower centre of gravity illustrates the level of detail that has gone into this Ford Fiesta ST200.
The Ford Fiesta ST200 hits the road this summer in limited numbers.
We are itching to see what this recipe has in store.