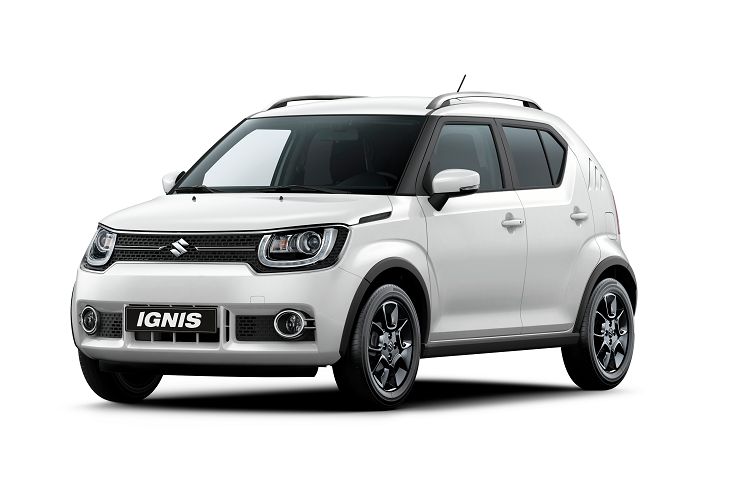 The original subcompact Suzuki Ignis, with its distinctive cuboid exterior, drew its dying breath in 2008. Only at last year's Geneva Motor Show did we get wind of a plan to resurrect the aforementioned name, rehashing the former city run-around into an all-new compact SUV.
What in these parts will become known as the 2017 Ignis has in fact already made its official world debut. The unveiling came as early as October last year on home turf at the Tokyo Motor Show. With the Asian market model already well bedded in, the Japanese firm is all set to roll out its newest CUV on European roads. Earmarked for launch at the upcoming 2016 Paris Mondial de l'Automobile, the reimagined Ignis looks set to sport the usual SUV design cues such as roof bars and flared wheel arches plus a markedly curved rear hatch.
Exact information on spec and power is thin on the ground at this stage, but Suzuki has wasted no time in throwing the spotlight on its newly developed lightweight SHVS petrol-electric powertrain. It's as a strong hint as any that the European Ignis will be available in hybrid guise at some point in the not too distant future, if not direct from launch.
The 2017 Suzuki  Ignis goes on sale in the UK and Europe next January, with much more in the way of details expected to emerge in the run-up to next month's Paris Motor Show.