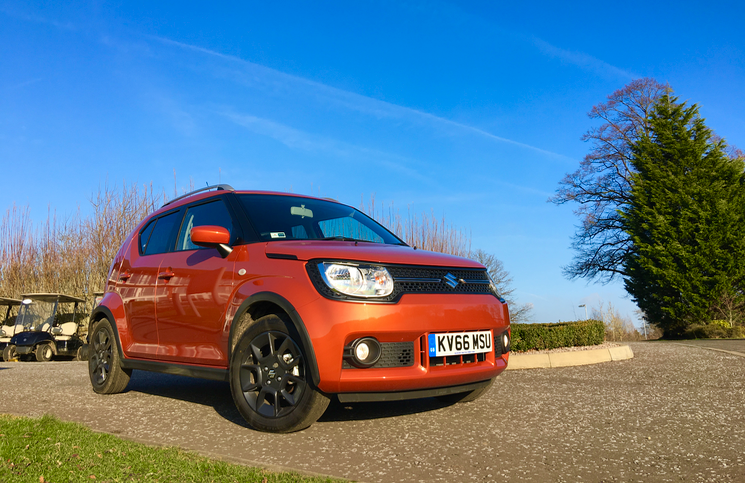 With every car manufacturer and their mother trying to be more "unique" than everyone else, it is becoming increasingly difficult to produce something that really is different. Suzuki thrive on their small cars and over the years have built some little corkers! Whilst SUV sales continue to grow, the small car sector is still the largest and so competition is rife. The new 2017 Suzuki Ignis is another micro machine that dares to be different… However, this car really is something that stands out from the crowd.
Whilst still proportionally boxy, the 2017 Suzuki Ignis throws a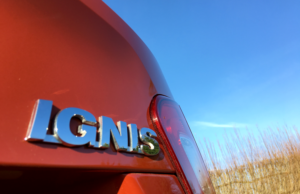 distinctive silhouette at the world around it. Upon the blunt nose a wide grill stretches between two characterful rounded headlights. Flared wheel arches protrude from its body shrouding the contrasting alloy wheels. However, it is the rear where things get really interesting with a design clearly influenced by the old-school Suzuki Whizzkid. Indentations replicate the slashes not he old car and a steeply raked boot lid is unmistakable. Finished in the copper orange of our test car, the Ignis presents an intriguing sculpture on the road.
Whilst being a small car, the Ignis has clearly mastered "Time Lord" science to make it, you guessed it, "bigger on the inside." Seating four, large windows help light the cabin as does the brighter elements of the two-tone dashboard. Our mid-specification model features flashes of orange within, adding some character. Architecturally it isn't the most inspiring interior, and there are many hard plastic surfaces, but it feels well put
together. A Pioneer supplied touchscreen provides all of your infotainment needs. The rear bench seats two and supplies good head and leg room. These seats and also be adjusted individually for comfort or added boot space. Speaking of practicality… The cargo capacity is 260 litres of which is pretty good for a car of this size.
Under the bonnet of this particular 2017 Suzuki Ignis is a 1.2 litre engine producing 90 HP. That doesn't sound a lot but remember, this car only weights 810 KG. The slightly raised ride hight is reminiscent of an SUV and driving around it is certainly more empowering than squatting low to the ground as many other city cars do. Around town it is perfectly suited to the environment, being able to dart through small gaps in traffic. It's pint-size and tight turning circle also enables easy parking in even the smallest of spaces. Visibility is good all around, but SZ-T models receive reversing cameras to make life easier. On more flowing roads the Ignis needs to be worked via the 5 speed manual transmission to make swift progress. There is a joy in this as the engine revs freely and power is found higher in the rev range. It has a peppy enthusiasm about it as you squeeze all 90 HP it has to offer. With a small footprint the car changes direction with agility, and some expected body roll. The steering could do with more feel, however, its lightweight setup is calibrated with town driving in mind. At higher speeds the Suzuki Ignis does become noisier as you unwind that little engine. Having 5 speeds means that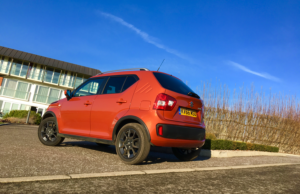 motorway driving isn't what it was design for, in the same way that a tank was never designed for the urban sprawl. It will happily sit at the motorway speed limit, but obviously for regular long journeys there are other members of the Suzuki range better equipped. Judging the Ignis on how it does on the M27 is like judging a toaster on how well it floats, it's not particularly relevant. It thrives in the city and that is where most will find themselves. Suzuki claims fuel consumption of 61 MPG combined.
Starting at £9,999 (£11,499 for our model) the 2017 Suzuki Ignis is not just good value, but it is a genuinely pleasing city car. Separating itself from the humdrum of the class it certainly turns heads on the high street and will gain favour with those who do not want to blend in with the rest of the herd.