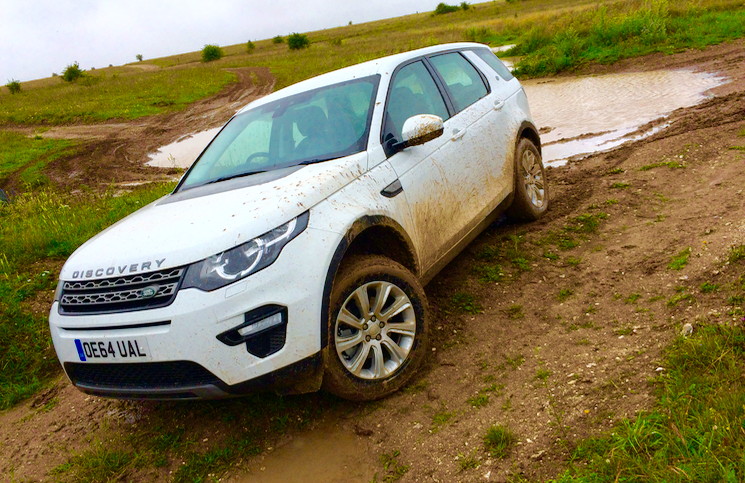 Jaguar Land Rover are going through a fantastic renascence with product after product giving customers exactly what they expect from the prestigious brands. Models such as Evoque and F-Type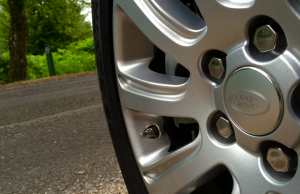 are selling like hot cakes and with big plans ahead, the future is looking bright. Land Rover is undergoing a transformation that will see it have three pillars. Range Rover for high end luxury, the Discovery family for core Land Rover models, and a Defender range for no-nonsense off-road adventures. This 2015 Land Rover Discovery Sport becomes the second discovery and sits just below its bigger brother.
This car could sell on looks alone, it offers much more than a pretty face, but the amount of attention our test car received this week highlights its desirability. Whilst the cars aesthetics do eco that of the Evoque in places, what you see here is very much new Discovery design language. The overall silhouette is one of function and promotes a sense of strength. Its roofline does tapper adding some elegance, but the relatively blunt nose and short overhangs suggests some traditional Land Rover all terrain ability. Intricate headlights and darkened rear pillars to create a floating roof effect states very clearly that the Disco Sport is a premium product.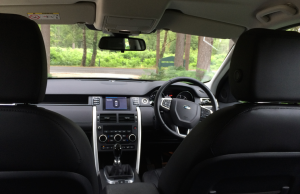 Within the 2015 Land Rover Discovery Sport you sit up high in a commanding driving position, highly desirable according to todays trends. Large supportive heated leather seats occupied the space within this SE TECH model which proved to be ideal for long journeys. The Discovery Sport replaces the Freelander as the entry level model, but the interior architecture is detailed and certainly does not feel like a poor relation to the "full fat" Discovery. Whilst a few plastic surfaces could be altered, the cascading centre console with its chunky dials looks both stylish and durable. A new touchscreen infotainment display features offering; DAB radio, Bluetooth, satellite navigation, and climate control settings. The interface is clean and easy to use. This cars second row is treated to generous amounts of head and leg room as well as seats that not only slide, but also recline. An ace up the Discovery Sport's sleeve is that it has capacity for 7 with two extra seats being deployable in the boot, giving competitors something to think about. The boot is a of an excellent size offering 981 litres when loaded to the roof or 1,698 when the middle row is folded flat. Its interior in general is perfect for family life.
From launch the Sport only came with this 2.2 litre 187BHP diesel engine, however, as I write this a more efficient 2.0 litre Ingenium engine is becoming available. At idle and under load this older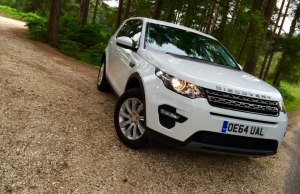 unit is more noisy than you would expect from a modern Land Rover, especially considering the step-up in quality everywhere else. Yet, once up to speed the gruff tone subsides and its isolation of unwanted sounds is excellent. Once in top gear on a motorway you can happily settle down for a relaxing journey. Some journalists have complained about this cars manual gearbox, but in my humble opinion, it serves its purpose. It is not the best shifting motion in the world, yet by no means is it the worst. Any machine with "sport" in its name should be able to handle a British B-road, and I am pleased to say this is the case with Discovery Sport. Upon corner entry there is some initial body lean, to be expected in a car of this hight really, but it settles and high grip levels can be felt. Its steering is accurate and well weighted, not full of feedback, but you can easily place the car exactly where you want it. Around town the 2015 Land Rover Discovery Sport is easy to drive with good visibility, that said, we would advise optioning the rear view camera to make parking in a tight space a bit easier. Its low speed ride is firm for an SUV, but its handling overall is much better than rivals.
A Land Rover road test is not complete without an "off-road" test, and the Disco Sport's trial by mud is an important one. Just how much of its larger siblings command over nature exists within this fashion conscious model? The answer is a fair amount. Equipped with various terrain options, the 2015 Land Rover Discovery Sport is very capable on the rough stuff. We took it to Salisbury plains where the British Army play with their tanks, it is also the same location we tested the big Discovery. A months worth of rain had fallen in just a day making things even harder for the car. Without fuss the Discovery Sport clambered up rocky hillsides and through muddy bogs with help from 420Nm of torque. Clearly the better equipped large Discovery should be your weapon of choice out here, but we found the only limiting factor of its baby brother was its road tyres. Other than a few slippy moments when the treads became clogged with clay, the Sport took everything in its stride proving itself to be a true Land Rover.
We achieved 35MPG over multiple environments whilst driving the new 2015 Land Rover Discovery Sport, fuel efficiency should be boosted with the new engine offering. Our test car came to £34,315 with a few options, presenting a price premium over competitors. The Land Rover Discovery Sport is a brilliant machine and a worthy addition to the Discovery range, so much so that its small faults can be overlooked in most cases.
Classy, capable, and comfortable. The Disco Sport is our pick of the class.