Lewis Hamilton is no stranger to seriously fast cars, he has won the Formula 1 World Championship six times after all. However, his passion for performance machinery goes beyond the race track with the British racer owning an impressive collection of supercars. It would appear that his latest acquisition is none other than the legendary McLaren F1.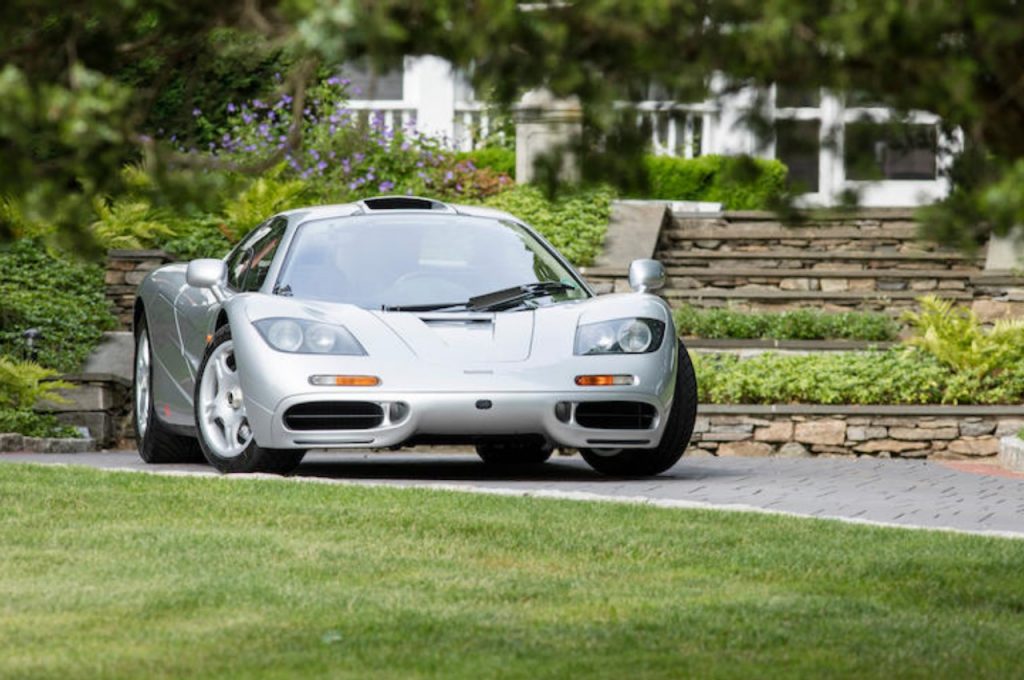 The champ was spotted in America driving an immaculate silver example of what was once the world's fastest car. This 240mph specimen of speed was quickly identified as chassis 44, a car that sold at the Bonhams Quail Lodge Auction back in 2017 for an incredible £11,934,472. This example is of personal significance to Hamilton as 44 has also been his race number since starting karting as a child.
Minted in 1995, this McLaren F1 was federalised and brought into America, meaning that its specification makes it perfectly legal to drive on US streets. This 627bhp V12 icon had only covered 9,600 miles when it hit the auction block, half of that said to be clocked on an epic European road trip. Its previous owner had kept this example in pristine condition for over 22 years.
Hamilton was snapped in Beverly Hills, California driving the F1, suggesting that this machine's days of being a garage queen are over – excellent! If it is indeed Hamilton's car, it would join an impressive garage lineup that includes a McLaren P1, Pagani Zonda LH, 1966 Shelby 427 Cobra, custom 1967 Ford Mustang Shelby GT500, and even a LaFerrari. For us, the F1 has to be the most significant – and costly – set of keys amongst this embarrassment of riches. The man has taste.
The McLaren F1 was the brainchild of iconic F1 designer Gordon Murray, a man who cemented his legacy with this car. Distinguished by its central driving position, naturally aspirated V12 engine and extensive use of lightweight material, the McLaren F1 became the worlds fastest production car at its launch in 1992. In addition to holding that impressive road car accolade, a racing variant also won the Le Mans 24 Hours race outright in 1995.
We can only commend Mr Hamilton on his incredible choice of new toy.