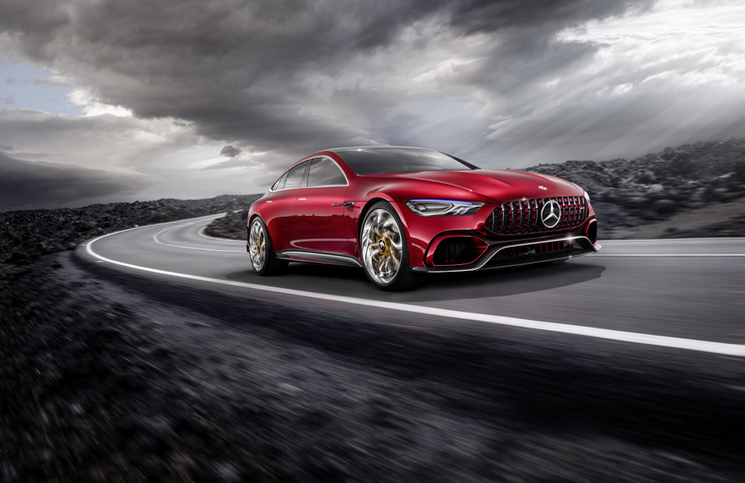 Once upon a time concept cars were just a means of car manufacturers to show off their imagination. Totally fictional technology, un-manufacturable shapes, and claims that would make Pinocchio blush were all commonplace. These days the brand have to afford some form of real-world merit to their show cars or face a barrage of comments relating to irrelevance. Mercedes-AMG GT Concept may well be an idea at the moment, but the Germans intend for it to hit showroom in 2019.
Set to be the third in-house development for AMG, the Mercedes-AMG GT Concept celebrates 50 years. It is a striking design that demands attention. A blunt nose sports a grill strikingly similar to the GT supercar and the long bonnet that follows is very "Grand Tourer". A teardrop roofline draws your eye to the rear where broad shoulder lines must into something rather elegant. A central exhaust exit and large diffuser suggests that there is more than meets the eye with this four seater.
Under the bonnet is the twin-turbocharged V8 engine we are now familiar with across the AMG range. However, this Mercedes-AMG GT Concept is also endowed with an electric motor making total output an incredible 805 BHP.
AMG says that this car will sit on an all-new platform when it comes to market. We can't wait!