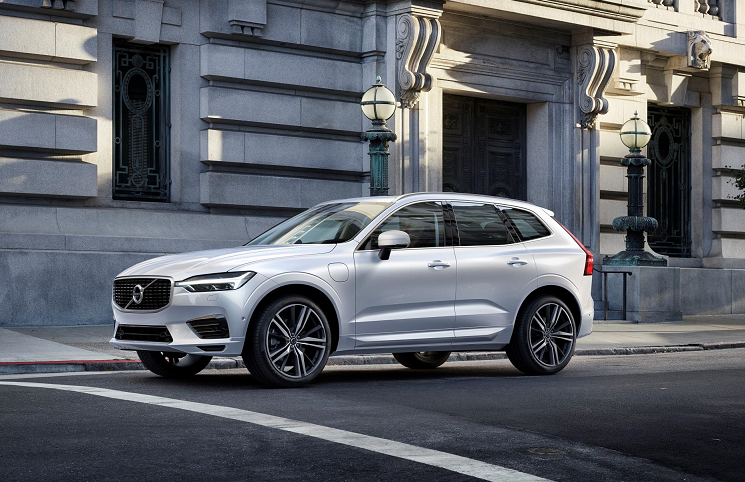 In the nine years since its world debut, the Volvo XC60 has consistently ranked among the biggest sellers in the premium mid-size crossover market. Globally, the XC60 accounts for over a quarter of the Swedish brand's total sales, not bad work considering it's swimming in a pool infested by German sharks in the shape of the BMW X3 and the Audi Q3, not to mention competition from the  Land Rover Discovery Sport.
The recent 2017 Geneva Motor Show played host to the big reveal of the model that will carry the fight to Volvo's aforementioned rivals for the foreseeable future, the next generation XC60.
Loaded with more than enough new toys and tech to keep it trading blows with its chief adversaries, the new XC60 continues to champion Volvo's market-leading foray into semi-autonomous driving, namely with its innovative Pilot Assist function.  When toggled on, this optional system takes the reins by automating steering, acceleration and braking at speeds of up 80mph. Even without self-driving specified, the new XC60 boasts an array of standard issue safety features. Steer Assist now accompanies Volvo's innovative City Safety system, which not only helps mitigate head-on collisions but also detects oncoming vehicles masked by blind spots.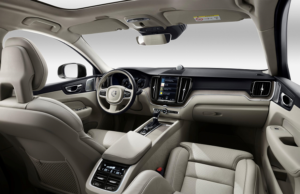 Although the 2017 XC60 sticks largely to its predecessor's design formula, it does exhibit several styling tweaks at the front end. The new grille is noticeably more prominent than that of the first generation version, as are the all-new, stretched LED headlamps. As is the fashion for modern day crossovers of this ilk, the new XC60 has a slightly lower profile than before. However, an extra few centre metres length and width-wise means the cabin remains as roomy as ever. Inside, four-zone climate control system removes harmful pollutants and particles from air filtered into the cabin whilst Volvo's infotainment interface and smartphone compatible app both receive a software update.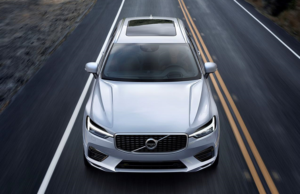 There's a significant update too in the powertrain department. Topping the XC60 range, which already consists of two diesel and two petrol offerings, is Volvo's latest generation petrol plug-in hybrid. Already available on the XC60's bigger brother, the Volvo XC90 full-size SUV, this twin engine can power the crossover for up to 27 miles on electric juice alone. When combined with the internal combustion engine, the hybrid XC60 pumps out 407bhp and hits 62mph from a standstill in a spritely 5.3 seconds.
The first few models of the all-new Volvo XC60 will roll of the production line in Sweden this April. UK showrooms and customers alike should be taking deliveries of the reinvigorated premium SUV by summer 2017.