It's a given these days that highly anticipated new cars are leaked before their public debut. Spy shots of camouflaged cars are usually accompanied by the odd glimpse of an undisguised prototype, or stray image from a presentation. Land Rover were doing very well to keep the new Defender a secret, right up until Lego let the cat out of the bag.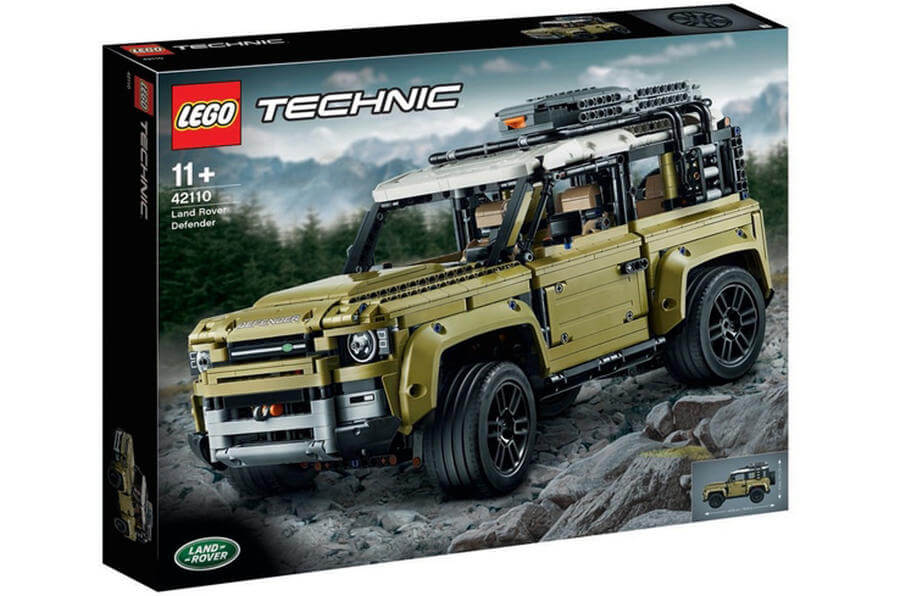 Yep, this leak comes curtesy of the famed toy company and the Smyths toy store website — not the usual sneaky photographer. The Lego Technic range will soon feature the all-new Land Rover Defender pictured here. This set reportedly features 2573 bricks and replicates the short-wheelbase variant of the new 4×4.
While obviously a blocky Caricature of the real thing, this image combined with pictures of the Defender testing gives us our best look at the car so far. It will retain its boxy proportions of its iconic ancestors, and feature architecture not too dissimilar from the Discovery 3 — no bad thing. Flared wheel arch extensions, a raked windscreen, and a chiseled bonnet can all be gleamed from the Lego model.
The new Land Rover Defender is expected to incorporate a host of modern off-roading technologies. It will likely be a huge technological leap over its agricultural ancestor that went out of production in 2016 after decades of continuous manufacturing. Land Rover's innovative ClearSight camera system that enables a view underneath the vehicle is sure to make an appearance.
There will also be a big expectation for this 4×4 to remain rugged despite its inevitable modernisation inside and out. The prototype fleet of new Defenders has covered over 745,000-miles of testing, and completed over 45,000 different scenarios. This car's capabilities have been engineered on rough terrain in the UK, Utah, and Dubai. Further real-world testing is being conducted in Africa with the Tusk Trust conservation organisation.
We expect to see the finished Land Rover Defender reborn at the 2019 Frankfurt Motor Show.