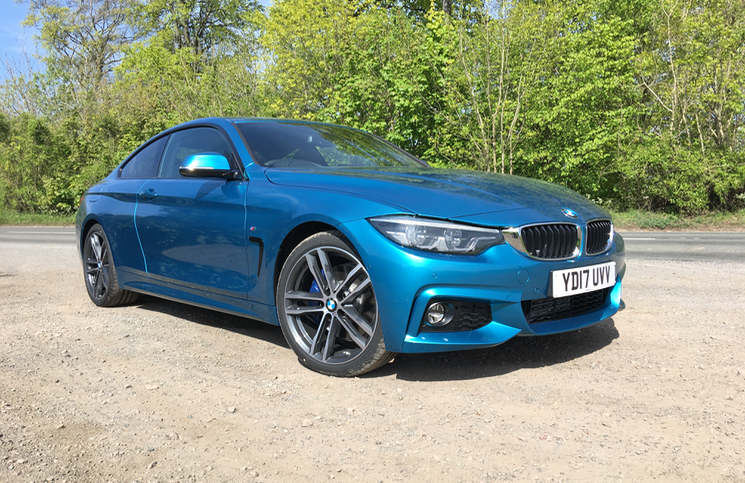 The term "facelift" is nothing new to the automotive world, as it usually signifies a few tweaks to a model part way though its lifecycle. However, more and more these nips and tucks are turning into full-blown surgery. Since separating saloon and coupe, the 4 Series has seen great success, but its tweaks for this year go beyond simply replacing the headlights. Hitting the road in the 2017 BMW 4 Series 420d M Sport, it was time to see what was what.
One of the most striking things about our test car is its colour. A new shade for the model year, it is call Snapper Rocks Blue. Personally, I think it looks great and serves to exaggerate the bold lines of the 4 Series. A raked profile is defined by a strong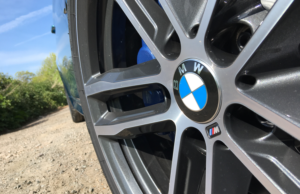 shoulder line that gives and athletic stance to the car. Those large kidney grills define the front facia and whilst the M Sport statement gives a more aggressive tone to the bumper. Said pack also invites these smart 19 inch alloy wheels to the party. The roofline flows into a neat rear end that proudly wears the BMW roundel.
The interior is a masterclass in German luxury with the fit and finish being near perfect. Ergonomic, pleasing to the eye with new aluminium carbon effect details, and a strong sense of durability. The seating position is near perfect as the sports seats support you in all of the right places. A three spoke steering wheel has a refreshingly minimalist approach to buttons. A new digital dashboard not only looks slick but also tailors itself to what mode the car is in. The latest incarnation of BMW iDrive is a marvel and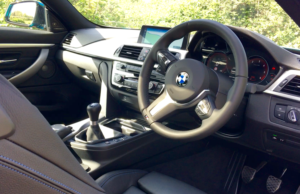 is simply THE best infotainment package out there. Controlled via a scroll wheel with joystick movements, the user interface is very visual and easy to navigate. It also supports Apple CarPlay and a host of music streaming services. For a coupe the rear seats are surprisingly accommodating. A sloping roofline does degrade head room but leg room is plentiful. 445 litres of boot space is ample cargo capacity.
Under that long bonnet of the 2017 BMW 4 Series 420d M Sport is a turbocharged 2.0 litre diesel engine. Output is 190 HP and 400Nm of torque. Whilst that engine is familiar, the chassis has received some notable attention. Thinker anti-roll bars have been fitted, damper settings tweaked, the overall camber of the wheels altered, and a slightly wider track. This all translates into a coupe with a stable platform that promotes high levels of grip, but also a front end that is eager to hit those apexes. In its sport mode, with extra weighting to the steering, the 2017 BMW 4 Series is an accurate machine and rather resilient to roll through sweeping bends. A nice 6 speed manual is pleasing to row through whilst the car hunkers down ready for the next series of challenging bends. It is very much a car that feels like it works with you and not against you. The diesel engine gives you that defined low down shove out of the bends and thanks to the torque levels, it is a meaningful shove. Once you have finished playing and it is time to get back
to reality, the new 4 Series is quiet and refined. Set the adaptive dampers into Comfort and the ride strikes a good compromise between supple and sporty. The cabin is well insulated  from wind and road noise with the engine being a hushed whisper on the move. In this setting the steering is lighter allowing for easier town driving. Visibility is something else that was surprisingly good for this breed of car.
The 2017 BMW 4 Series 420d M Sport adds to its breadth of abilities making it an even more appetising proposition than before. By finessing an already impressive package BMW has produced a car that is particularly difficult to critique. It delivers in everyday life, a claimed 62.8 MPG combined isn't to be sniffed at, as well as when you want to drive with a bit of verve. The range starts from £29,545 and can be found in showrooms now.