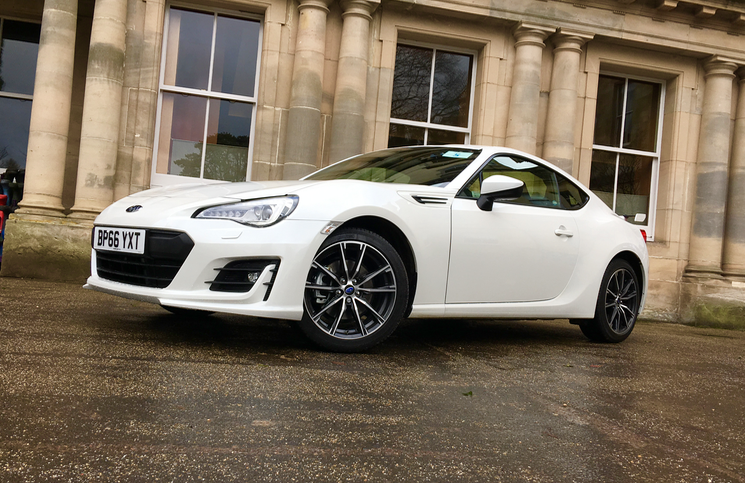 They say that it's the small things that add up to big differences, and in the case of the 2017 Subaru BRZ, that is certainly true. Us Europeans have been waiting for the facelift model to come to our shores for a little while now, previously only able to watch on as our American cousins enjoyed themselves. Was it worth being patient? We find out.
Approaching the updated BRZ you will recognise the familiar silhouette of this sports car. The long bonnet that stretches out before a coupe glasshouse is a classic shape of the breed. A short rear end plays host to the first of the visual changes for 2017. A new spoiler, now raised from the deck lid, works the airflow as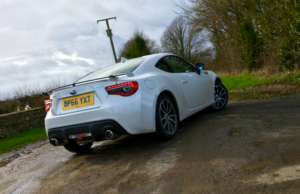 well as proving a more aggressive look. Those large dual exhaust pipes have been retained, no bad thing! LED lights now give the BRZ a piercing glare and a reworked front bumper, featuring aerodynamic winglets, produce a more dynamic visage. No facelift would be complete without a smart new set of alloys, and these 10 spoke affairs do not disappoint.
The cabin is where some of the most notable changes are to be found. A significant increase in soft-touch materials boosts perceived quality and reduces the number of scratchy plastics that fall to hand. Neat contrasting stitching makes its away along many surfaces provoking a sporting feel. Speaking of sport, these new reupholstered body hugging seats are great for holding front occupants in place. As the 2017 Subaru BRZ now only comes in top
specification SE LUX trim, said seats are part alcantara and also heated. A new touchscreen infotainment system replaces the lacklustre Pioneer screen of old. A smaller steering wheel featuring shortcut buttons plays a big roll in this revamp as does the new 4.2 inch LCD display within the instrument binnacle. This can display all sorts of data including a G-force gauge and performance graphs. The rear seats are still only really suitable for children, but a 243 litre boot is adequate for this class of car. Fold the rear seats flat and there is enough space for a set of track tyres to burn once you get to your destination.
Under the bonnet a variety of tweaks have been applied to this 2.0 litre boxer engine including; new camshaft, alterations to the block, and lighter rocker arms. Whilst power is the same 197 BHP and torque 205Nm for European cars, these changes aim to refine this package further. Whilst it is a little bit disappointing that more power hasn't been unlocked for us in the UK, apparently due to emissions, the BRZ has never been about that. Find some intricately woven British B-roads and this chassis will teach you a thing or two about a true drivers car. There is a wonderful balance and poise to the way this Subaru goes about its business. Communication flows from machine to man in a very natural fashion as you use the precise steering to tailor the cars attitude to apexes. Grab another gear from the beautifully mechanical 6 speed manual transmission and listen to that unique boxer engine climb high into the revs where the vast majority of its power is produced. 0-62 MPH is completed in 7.6 seconds of which is brisk enough. With tyres that are relatively skinny, it doesn't take
much to find the limits of grip in Track mode, but this rear wheel drive riot is easy to collect back up if you do break traction. Calm yourself back down and head into an urban environment and the ride is a little more compliant in comparison to the model it replaces. Noise levels aren't too bad and overall the 2017 Subaru BRZ acquits itself as a daily driver rather well. Subaru claim 36 MPG combined.
The 2017 Subaru BRZ is a refinement of an already highly commendable package. Changes made serve to finesse the coupe, not to reinvent it. Costing from £26,050 the BRZ is still one of the finest handling sports cars on the road.