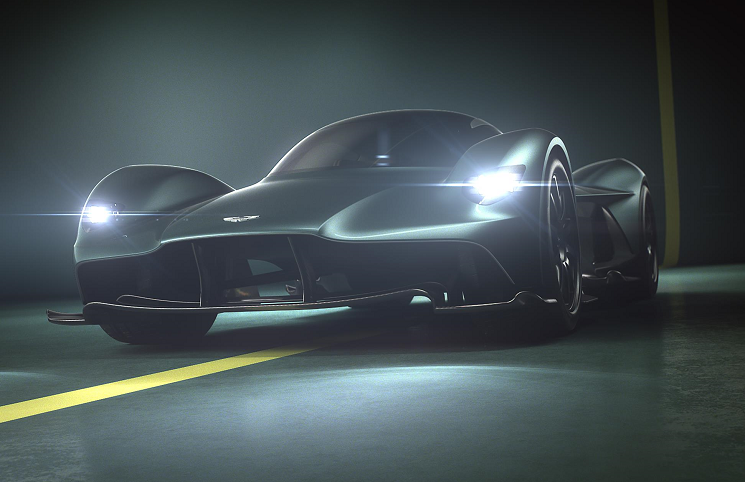 Struggle to put a name to a face sometimes? Don't worry, it happens to the best of us, including Aston Martin. The British brand's feverishly anticipated halo-car revealed its true identity back in summer 2016, when the first pictures emerged of Aston Martin's collaborative project with Red Bull Advanced Technologies.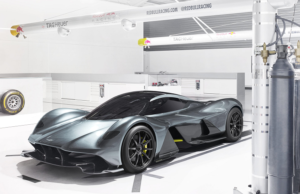 Until now, the brainchild of F1 design guru Adrian Newey has been known under the cryptic codename 'AM-RB 001'. At the 2017 Geneva Motor Show, this leviathan was finally christened with a name befitting of its god-like aura. All hail the Aston Martin Valkyrie.
At the historic British stable, the letter V stands for over 61 years of performance tradition. The lineage of 'V-cars' born of the 1951 DB2-based Vantage has been sustained over the years with some of the most precision-engineered and iconic British sports cars of all time – the Virage, the Vanquish and most recently the track-only beast that is the Aston Martin Vulcan.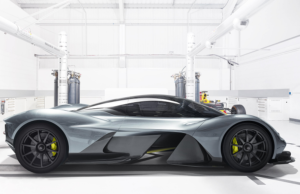 We've known the lowdown on the new co-produced Hypercar for some time now. In case it's slipped your mind – or if those gargantuan figures simply failed to compute – allow us to remind you. Costing between £2,000,000 – £3,000,000 the car we now know as the Valkyrie uses many of the banned technologies from Formula One. Red Bull's Newey previously expressed his frustration with F1 regulations and so the Valkyrie project has allowed him a lot more freedom to flex his design muscle. Powered by a naturally aspirated mid-mounted V12 engine, the Aston Martin Valkyrie will produce in the region of 950bhp, enough to get the likes of LaFerrari and the Porsche 918 glancing nervously over their spoilers.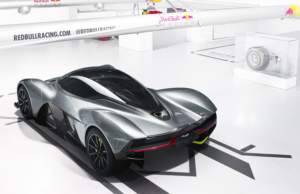 On top of the 150 road going models, Aston Martin have confirmed there will be a further 25 track cars capable of producing over 4G. These 'ultimate' varients should lap as fast as an LMP1 machine.
Work on prototypes of the Aston Martin Valkyrie is already well underway. The first few finalised models are due to be unleashed in 2019.
The official video below will get you up close and personal with the Valkyrie's handsome aerodynamic curves and visceral soundtrack.