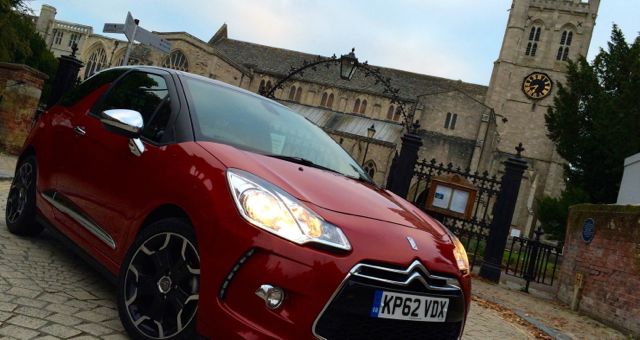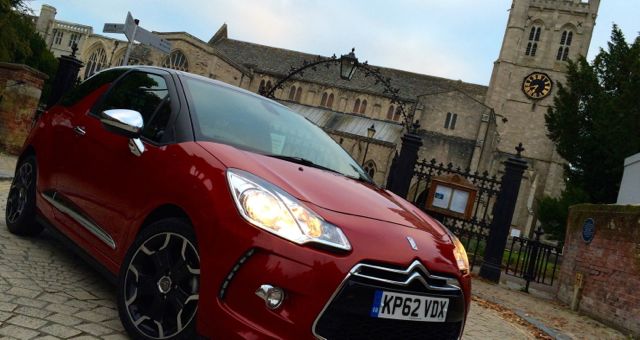 Fashion is something many of my friends would say I know nothing about. Whilst they all go chasing big brand names and wearing tight fitting shirts, I'm often found in smart/casual  sporting my notorious orange shoes. Ok, so maybe they have a point when it comes to my fashion sense but something that I know is "cool" that is currently in my possession is this Citroen DS3. I don't think the adjective of "funky" has ever been so appropriately used! With genuinely unique styling, something that is hard to come by these days, this little supermini turns many heads especially in the eye catching red our test car was wearing.
To be more specific, this DS3 is the DSport and it is equipped with a new diesel engine for 2013. Producing 113BHP from the 1.6 litre turbocharge engine and claiming impressive MPG figures, we came up with quite the test for this car. A road trip was devised consisting of transporting five fully grown adults and their luggage along the south coast to Portsmouth and then northward bound to the urban assault course that is London. This would test not only how comfortable the DS3 was, but also how it would cope with both motorway and the densely populated city.
First impressions from my traveling companions were that the car looks great and the interior was very accommodating. The boot swallowed sleeping bags and rucksacks no problem, and though our fifth passenger in the middle seat at the rear did wish he had a bit more legroom, he was plenty comfortable. The cabin of the DS3 is just as stylistic as the exterior. This car had a carbon effect dashboard that surrounded the sat-nav and led on to the beautifully designed instrument and dials. Seating is supportive with the fronts being nicely bolstered to hold you in place. The steering wheel gave us our first clue as to the more sporting nature of this little Citroen as its flat bottom is something found on some keen handling cars.
Throwing the DS3 into a corner reveals high levels of grip and very little understeer indeed. Steering is light but direct allowing for good accuracy when placing the car on an apex. The chassis setup is good and the whole car feels as if it wants to play when the roads get twisty. Its diesel engine may not be the sportiest for this car, a rather potent petrol is available, however it does have its merits with nice amounts of low end torque to use to
your advantage. At junctions the car is never hesitant with turbo lag being minimal and the aforementioned torque surging you along. On the motorway it settles down to a tranquil cruise with its soft suspension soaking up those nasty bumps. Acoustics from the premium sound system were excellent and pleased everyone, as long as my iPod wasn't connected to it that is.
Though very well accomplished on the motorway, it is in the city where the Citroen DS3 shines. Not only does its appearance demand the attention of the general public, but in the hectic stop-go traffic of London it is a nice place to be. You can sit there, whilst others blaze their horns, being gently cool by the air conditioner. The cars stop/start system is a very effective measure of saving fuel when it takes you half an hour to cover a couple of miles. Its engine is quiet, gear changes smooth and the car nippy enough to cheekily dart into a gap in the traffic.
The Citroen DS3 DSport is a brilliantly complete package offering all-round usability in a very attractive body. We even managed to average 54MPG. It is a very hard car to fault, in fact my biggest problem with it was that the key was a bit too bulky for my liking. The suspension is much softer than that of the Mini, trading less body movement for comfort. Some people won't like that, but then that comes down to personal preference. The truth is that the DS3 can hold its own against the highly popular Mini, both in terms of performance and as a fashion statement.