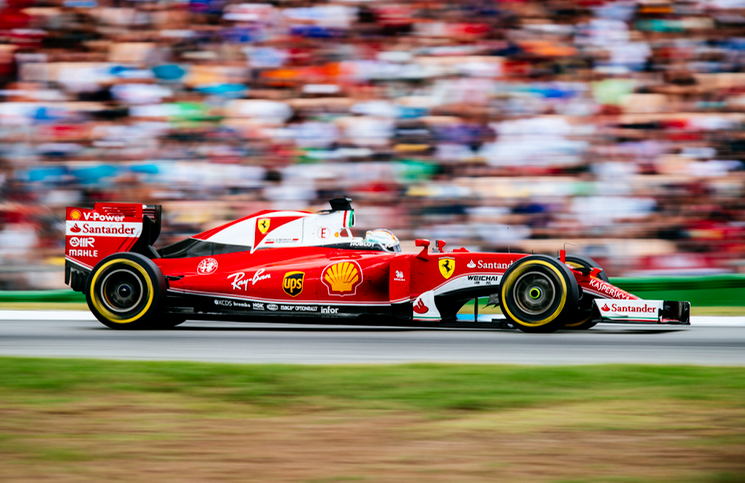 2017 will see the introduction of a new set of rules for Formula One that aims to increase the spectacle. F1 has been suffering from a lack of drama and real racing for the past few years. A diminishing audience has forced the sport to make changes. 2017 Formula One cars will look more dynamic with more freedom in terms of aerodynamics. Another big change on the way is an increased tyre width from Pirelli. Ferrari are the first to test their new F1 tyres.
Sebastian Vettel did the honours of being the first active driver to test these new wider F1 tyres. At Ferrari's Fiorano test track in Italy the four time world champion piloted a modified 2015 specification car. Alterations included a skirt along the floor of the chassis to increase downforce and simulate behaviours of next years car. The meatier tyres look good giving the Ferrari a wider stance. Vettel tested a set of slicks whilst other test drivers will focus on wet weather compounds in the coming days.
The new dimensions for the rubber are 305mm at the front and 405mm at the rear.
Overall the aim is to increase grip and decrease lap times with these wider F1 tyres fitted. How well the new formula will be accepted remains to be seen.