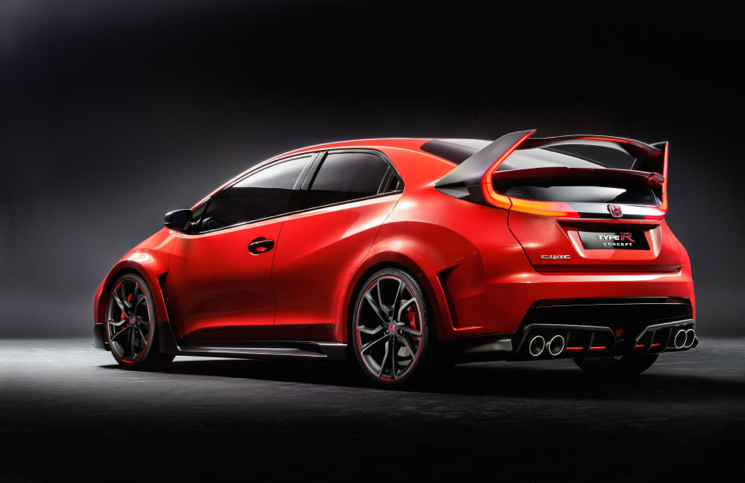 The Honda Civic Type-R has a cult following, and why not? The nameplate has produced some of the best hot hatchbacks the segment has seen, but for a while now it has been all too quiet. Honda are on a real push to shift a rather stagnant image of producing boring cars and what better way to do that than build a new Honda Civic Type-R. The question is, can it live up to its predecessors?
Here it is… Revealed in full at the Geneva motor show, the new Honda Civic Type-R Concept. I think it is fair to say that is is quite the statement of intent from the Japanese company. The aggressively styled hatchback features a swollen body kit that is positively menacing! A huge rear wing produces the downforce required to tame the near 300BHP produced by its 2.0 litre turbocharged engine. The whole project takes lessons learnt from Honda's success in BTCC and has clearly influenced design.
This may be a concept car for now, but make no mistake, this is pretty much what the 2015 Honda Civic Type-R will look like when law enforcement undoubtable give it an ASBO.