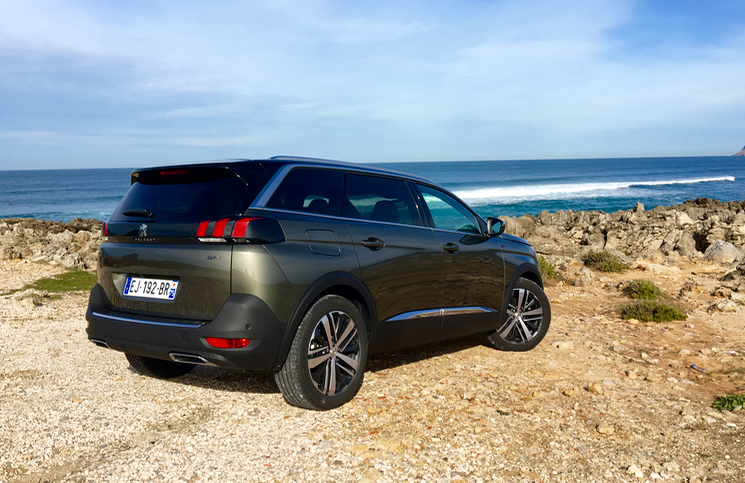 There isn't anything particularly sexy about a 7 seat people mover, is there? Peugeot know this and whilst their trusty 5008 was always functional, in the here and now of 2017 it needs to be more than just practical. Following its smaller brother into a new arena, the 2017 Peugeot 5008 SUV is born. The 3008 SUV proved to be a revolution for the French brand, but how will they cope with the difficult second album?
From the blunt nose back to the B-pillar it is pure 3008, no bad thing, with a wide chromed grill and intricate feline headlights making up the Peugeot family face. The 5008 SUV displays a bold stance with a very angular rear end. A high belt line and prominent shoulders make it look rugged, but at the same time, the contrasting diamond black roof adds a sense of style. From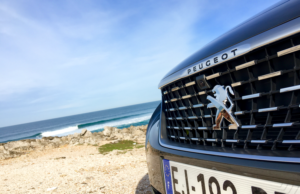 the slashes that makes up the rear lighting signature, to the 19 inch alloy wheels on our test car, the 5008 has truly completed its metamorphosis from MPV to SUV.
The interior of the 2017 Peugeot 5008 SUV is a real high watermark in the class. Peugeot's i-Cockpit design is forged from high quality materials that form a stylistic environment. Wood, brushed aluminium, glossy piano black, it all adds up to make the cabin feel like a special place. Every 5008 SUV comes with a 12.3 inch drivers display that is wonderfully animated and highly customisable. Also standard is an 8 inch touchscreen infotainment display featuring a more ergonomic interface. Speaking of ergonomics, those piano key shortcut buttons make a return on this car. Front occupants in top specification GT cars are hosted by quilted leather heated seats that also feature a myriad of massaging functions. The middle row is made up of 3 individually adjustable seats that will happily take 3 adults. Good head and leg room for all, however, a gripe from its smaller sibling in the form of protruding air vents still remains. The third row deploys from he boot floor allowing for a further 2 occupants. These seats are ok of occasional adult use, but are more suited to children.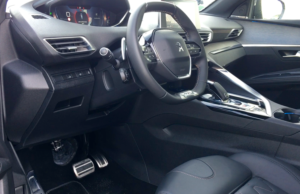 Boot space with the car fully loaded is enough for a few shopping bags, but remove the rearmost seats and a generous 1,060 litres is yours. Fold the middle seats flat also and a gargantuan 2,045 litres becomes available.
Powering our test car was the top of the range 2.0 litre BlueHDi diesel producing 178 BHP and a healthy 400Nm of torque. Power is sent to the front wheels via a 6 speed automatic transmission. The whole affair is a rather civilised one with refinement being very good. Engine noise fades into the background and the gearbox swiftly yet smoothly swaps cogs. Around town the car does a great job of not feeling its size thanks to sensibly weighted steering and good visibility. There is also a sense of agility promoted by the small steering wheel. Clearly, the 2017 Peugeot 5008 SUV is no sports car and so its core strength is to be found in the high levels of grip it delivers. A greater sense of feel would also be welcome through the steering wheel. However, reassuring is the word I would use to describe this car in motion. You feel empowered by the high driving position and the its characteristics in motions means it never comes across as cumbersome. The ride is very capable of dispensing with road imperfections, even with the 19 inch alloy wheels fitted to this model. However, put the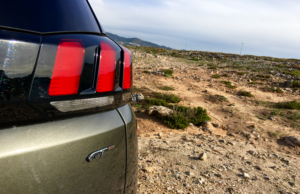 2.0 litre 5008 SUV on a motorway and it absolutely thrives. It makes for a great means of travelling long distances in comfort. Radar guided cruise control is very happy to much the miles whilst you sink a little deeper into your seat. Come across a dawdler on the M27? Not a problem with that torque under you right foot. Peugeot claim that this example emits 124g/km CO2 and does 64.2 MPG combined.
The 2017 Peugeot 5008 SUV is a very accomplished car and a huge improvement over the outgoing model. The good dose of French style that this car brings to the class is very welcome and certainly makes it stand out amongst competitors. Speaking of rivals, this segment is getting ever more competitive, but the 5008 acquits itself well. At this early stage pricing has yet to be announced, but expect it to be around £2,000 more than an equivalent 3008 SUV. This car goes on sale in July.