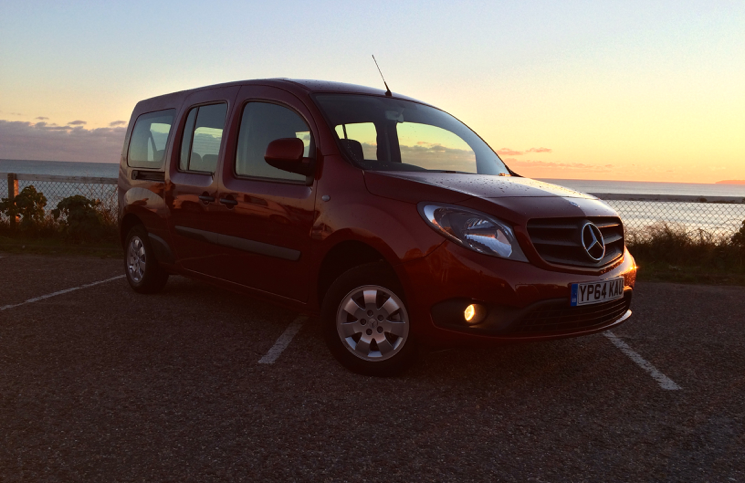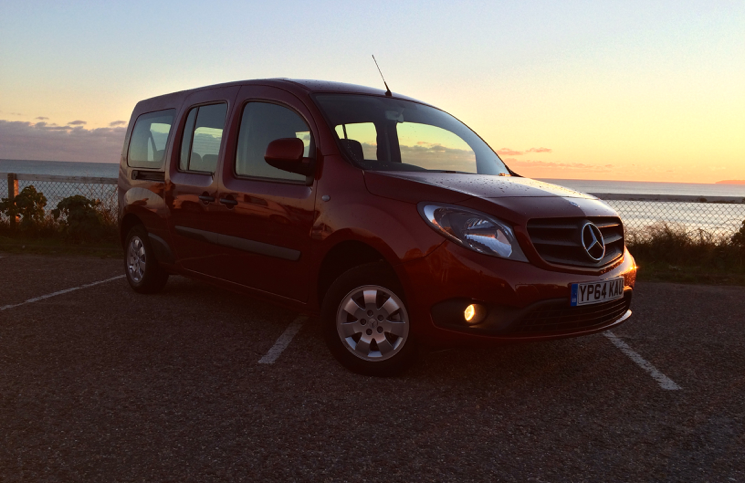 Building a car is an exceptionally costly affair of which most of us take for granted. Developing a new model costs many millions of pounds in research, design, testing and refinement. Even when all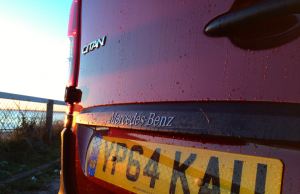 this money is spent, it is no guarantee that it will sell in vast numbers. More and more manufactures are forming alliances for parts sharing and joint development, not only to reduce costs for themselves, but also to share knowledge and lower the overall cost a product sells for. Most of the time these joint ventures are beneficial for everyone and so when Mercedes-Benz decided that they would venture into the small van market for the first time, they paired up with Renault who have a lot of experience in this segment with the Kangoo. The end Result is the Mercedes-Benz Citan 111 CDI Traveliner EXTRA-LONG WHEELBASE.
Based upon the new Citan van, this Traveliner can be seen as an MPV just like other "vans with windows" such as the Ford Tourneo and Citroen Berlingo. Looking at this Citan it is clear to see its family resemblance to the Kangoo. A short stubby nose leads the profile, but on this car it is the new Mercedes-Benz grill and three pointed star that it wears. Our EXTRA-LONG WHEELBASE model extends back finishing with a flush rear end. New bumpers, headlights, 15 inch alloy wheels and other small details do give the Citan a premium impression over its competitors.
The cabin on this seven seat model is vast! Not only is there a great deal of space to be taken advantage off, but large windows letting in a torrent of natural lighting amplifies the airy feel. In the front row you are presented with a simplistic but functional layout of instruments, buttons and dials. A chromed Mercedes badge sits proudly on the rake adjustable steering wheel reminding you that this is not a Renault. For the interior the Germans have changed the seats which are comfortable to sit on, but do lack some support noticeable on longer journeys. Something Mercedes didn't change is Renault's rather awkward handbrake that blocks a cup holder when released. Overhead storage shelves come in handy for those family trips. The second row will happily seat three adults with exceptional head and leg room. At the back, the Traveliner's final row is not claustrophobic and is easily accessible thanks to the seats before it folding into the floor for ingress. These two individual chairs sit slightly higher than their counterparts for a clear view ahead. With all of the seats folded flat and the final two taken out, there is a very high volume of space to be used for van activities. The Mercedes-Benz Citan 111 CDI Traveliner EXTRA-LONG WHEELBASE possesses two sliding side doors, great to prevent children from hitting other cars, and two "barn-doors" at the back.
Our Citan was equipped with the 110HP 1.5 litre turbo diesel engine which proved to be this MPV's perfect companion. A very usable 240Nm of torque meant that it never felt sluggish out of
junctions and was very handy for overtaking manoeuvres on the motorway. Paired with a nice six speed manual transmission the Mercedes-Benz Citan Traveliner is a perfectly pleasant driving experience. Mercedes-Benz tuned the suspension and steering to their liking and I must say that they have done well. Its suspension in particular shines on our rather broken British roads it soakes up road imperfections. There is some body roll around corners but that is expected in a vehicle of this type. With cruise control activated the Citan will happily make good progress on the motorway where it is refined enough to sit all day, barring the requisite amount of wind noise associated with this body style. That isn't to say it can't cope in an urban environment, the large windows means that visibility is very good, the engine has a nice broad range.
Whilst there is a lot of common ancestry between the Mercedes-Benz Citan 111 CDI Traveliner EXTRA-LONG WHEELBASE and the Renault Kangoo, there is enough different in aesthetics and character to define this as a Mercedes-Benz product. With a few options our test car came to £20,588 which is a premium over competitors. That said, its badge alone adds value to any business using it for moving employees about or large families wanting a more upmarket brand. The small van market is highly competitive, but Mercedes-Benz have truly arrived.