One, two, three, four, I declare a hot hatch war! The past few years have seen some of the fastest and most furious front wheel drive performance cars since their heyday before the millennium. These feisty little cars may have started life as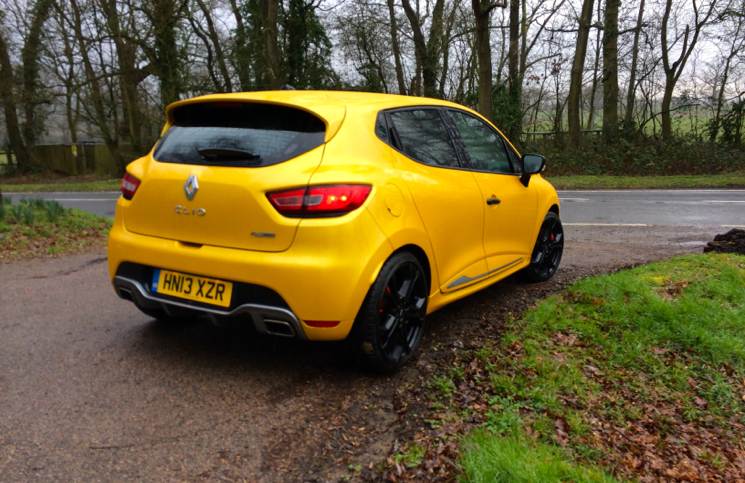 something your neighbour ferries the kids to school in, but in their bumped-up ASBO inducing state they are just are much fun to drive in the real world, on real roads, as a well sorted sports car. Here we have three of the best money can buy… Can the new 2014 Mini Cooper be the new kid on the block who conquers all? Will the Ford Fiesta ST be as impressive in comparison as it is in solitude? Can the Renaultsport Clio 200 Turbo really win this without a manual gearbox? Mini Cooper S VS Fiesta ST VS Clio 200 RS.
Although what is written on paper serves no other purpose other than fuelling bragging down at the pub, let's take a look at the numbers. The Renaultsport Clio 200 RS churns out 197BHP from its 1.6 litre turbocharged engine and will hit 62MPH from standing in 6.7 seconds. Ford's Fiesta ST gets 179BHP from its 1.6 turbo but that rises to 197BHP when on overboost. 0-62MPH in 6.9 seconds. The all-new Mini Cooper S splits the difference at 189BHP with the same capacity turbocharged engine and 62MPH in 6.8 seconds. Renault may claim an early victory here, but that is down to its quick shifting paddle gearbox and not its power advantage thanks to its weight.
Visually each car has its own unique image. This Ford Fiesta ST is your typical Essex boy racer affair, the Renault is more stylised and sophisticated. The Mini stands out, this being a key selling point of the car, and oozes character with its big wide eyed expression. This all comes down to personal preference and for me it is the Mini. It might be bigger than the last one, but there is something a bit "cheeky chappy" about the way it stands out. Some will disagree, but much like art, you are entitled to your opinion.
On the road all three are great fun to drive. All welcome a good spanking down a country road and each keenly turns in to complex bends. However, on the grounds of driver involvement the Clio takes third place. Whilst it does handle very well and is by far the most comfortable of the three, the lack of manual gearbox and clutch makes for a weaker link between man and machine. Yes, the paddles are good fun for when you want to feel like Sebastian Vettel, but there are just those times as a driving enthusiast when you want to heel and toe. The Mini comes a very close second with excellent body control and real shove upon corner exit. In its sportiest setting the crackling from the exhaust spurs you on as you drive into a sharp corner. It truly is a great bit of kit! However, it is the Ford Fiesta ST which is the undisputed king. With all of the drama of induction noise and that surge of torque, its sub-par cabin is soon forgotten about. Throw it into a corner and it dives in like a dog chasing a ball. Cocking one of its rear tyres, your menacing grin is clear proof that it is the the top dog of this pack.
The Fiesta is also the biggest bargain of the three at just £16,995. £18,655 will buy you all of the charm the 2014 Mini Cooper S has to offer and £18,995 for the most basic Clio Renaultspot.
Whilst each car has its merits, when it comes down to it, the thrill of driving a hot hatchback is what matters. Thrills are something that the Ford Fiesta ST delivers in buckets.
Check out our full review of all three cars here.