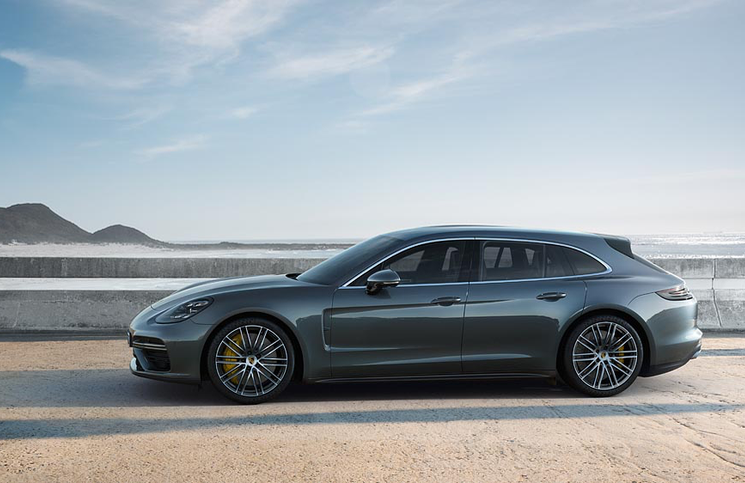 The Porsche Panamera has always been a bit of an ugly duckling. Yes, the latest incarnation is a vast improvement, but when it was first revealed it wasn't exactly something to behold. Think back to 2012 to an estate car concept Porsche did… It was very well received and today, as last, we see that vision become a reality. This is the exceedingly handsome Porsche Panamera Sport Truismo.
Making its debut at the 2017 Geneva Motor Show, the Porsche Panamera Sport Truismo has been a long time coming, but better late than never. This low slung estate car sticks closely to its concept model with brand shoulders and an intricate rear lighting matrix. A steeply raked hatchback and boot spoiler defines this new variant of the Panamera.
A high quality interior incorporates all of the new-found function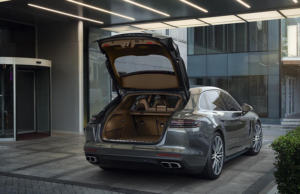 in the latest Panamera generation. Much of the switchgear has been condensed into a touchscreen keeping the centre console clutter free. Boot space is 520 litres and the opening has been made larger with a lower load lip. Fold the rear seats flat and a full 1,390 litres is available.
There will be 5 models of the new Porsche Panamera Sport Turismo from day 1 including; Panamera 4, Panamera 4S, Panamera 4S Diesel, Panamera E-Hybrid, and a range topping Turbo. Said Turbo is power by a 4.0 litre V8 that produces 542 BHP.
Costing from €97,557 (UK pricing has yet to be made public) will you be taking your new Porsche Panamera Sport Turismo to Ikea?